---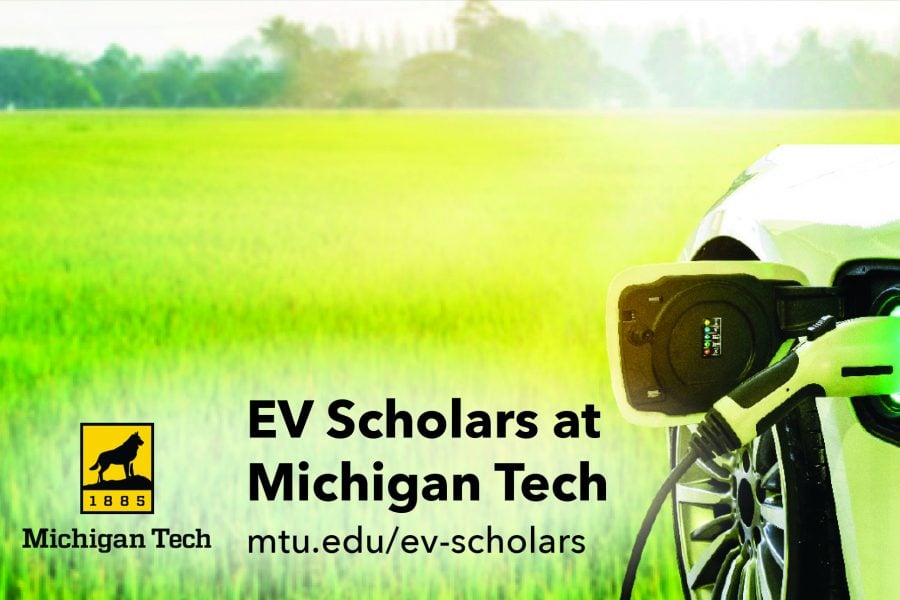 Michigan's The Bridge magazine published an article about the Michigander EV Scholars program on March 1, 2023. It is reproduced below. View the original article here.
New Michigan scholarship seeks to fill jobs at state's EV companies
Michigan's growth in electric vehicle manufacturing could involve about 300,000 new jobs.
To fill them, the state needs to attract tech talent and retrain workers.
A new scholarship program announced Wednesday is a start toward increasing the state's EV workforce.
---
Michigan expects about 3,000 new job openings related to electric vehicles this year, and it aspires to upwards of 290,000 more by 2030.
To fill those jobs — particularly in electrical engineering and software — the state is now targeting college students with a new recruiting campaign and scholarship program.
The Michigander EV Scholars program, announced on Wednesday, offers up to $10,000 to 350 university students who can use the money toward tuition, but who also must commit to remaining in Michigan for 12 months with one of eight EV-related companies participating in the program.
Related:
The effort is part of "a comprehensive approach at talent, attraction and retention, and supporting industry," said Kerry Ebersole Singh, executive vice president in charge of talent solutions for the Michigan Economic Development Corporation (MEDC).
The goal, she said during a media call on Wednesday, is to build an EV workforce in Michigan as the state tries to gain more investment as the global auto industry turns to electrification and shifts away from gas-powered vehicles.
The new scholarship comes as Michigan counts about $14 billion in EV growth announced for the state over the past year, as officials promise companies — including global battery leaders, startups and legacy automakers like General Motors and Ford — that the state's workforce is up for the transition, too.
With those billions in recent investments come promises for 12,212 jobs targeted to battery propulsion systems and assembly.
However, those corporate job promises come as Michigan's working-age population is forecast to further shrink by 2030. At the same time, as EVs are forecast to be 50 percent of new-auto production by 2030, the state's existing automotive workforce is expected to shrink along with sales of gas-fueled autos.
The new scholarship program is part of a $34 million talent attraction and retention strategy that the MEDC on Wednesday described as the nation's largest campaign to promote high-growth jobs, notably in mobility careers.
The goal is to help Michigan businesses struggling to fill in-demand, high-growth jobs today, while also increasing the state's workforce longer- term.
"We face high stakes and tremendous opportunity in the EV transition," Eric Michielssen, associate dean for research at the University of Michigan's College of Engineering, said of the state.
To maintain Michigan's automotive edge, Michielssen said, programs that support college-age hiring and retention are "critical."
Michigan Lt. Gov. Garlin Gilchrist agreed.
"We need to provide the kinds of incentives and magnets to get them to stay here, to have their first job here, to file their first patent here, to deliver their first innovations right here," Gilchrist said.
The scholarship program, which will be offered to students at U-M, Michigan State University and Michigan Technological University, is one among two state talent initiatives launching this week.
The new EV Scholars program is just a start toward filling the job openings, officials said on Wednesday, since Michigan employers have an annual demand for 500-600 electrical engineers and software developers.
The move comes as economic developers across the state also are focusing on technology talent, including MICHAuto in Metro Detroit and The Right Place in the Grand Rapids area. West Michigan is trying to add 20,000 regional tech jobs over 10 years, filling about 10 percent of that goal during the first year in 2022.
The state estimates 23 percent growth in software jobs alone this decade, while other higher-paying tech-related jobs also are forecast to grow.
The state also is increasing efforts to reach about 2,500 non-student job-seekers who may be interested in retraining for production-related EV-related jobs.
To that end, Michigan also on Wednesday launched a new website with a form that residents can fill out for information through the Michigan EV Jobs Academy, a $5 million effort to connect workers with training and jobs at 15 companies in Michigan, including LG Energy Solutions in Holland, Nexteer in Saginaw and Our Next Energy, known as ONE, which is building a gigafactory near Belleville.
Deeana Ahmed, vice president at ONE, said the company has hired 270 people in the last year at its Novi headquarters, and plans another 2,100 hires by the time its factory is operating.
Accomplishing that, she said, will depend on "the work that Michigan is doing to amplify workforce development opportunities across the state."