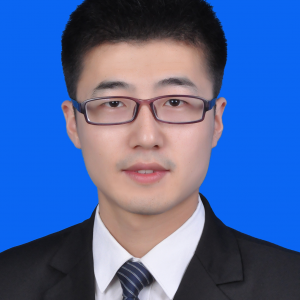 The Colleges of Computing and Engineering invite the campus community to a lecture by faculty candidate Tao Li on Thursday, February 27, 2020, at 3:00 p.m. in. Fisher 325. His talk is titled, "Security and Privacy in the Era of Artificial Intelligence of Things."
Tao Li is a Ph.D. candidate in computer engineering in the School of Electrical, Computer and Energy Engineering at Arizona State University. He received an M.S. in somputer science and technology from Xi'an Jiaotong University in 2015, and a B.E. in software engineering from Hangzhou Dianzi University in 2012. His research focuses on cybersecurity and privacy, indoor navigation systems for visually impaired people, and mobile computing.
AIoT—Artificial Intelligence of Things (AIoT)—combines artificial intelligence (AI) technologies with the Internet of Things (IoT) infrastructure. By 2025, the number of IoT devices in use is estimated to reach 75 billion.
And as AIoT plays an incrreasingly significant role in our everyday lives, the security and privacy of AIoT has become a critical concern for the research community and the public and private sectors.
In his talk, Li will introduce his recent research focused on the protection of AIoT devices. A novel system that can automatically lock mobile devices against data theft will be introduced, and a touchscreen key stroke attack (based on a video capturing the victim's eye movements) will be discussed. Li will briefly introduce additional projects of interest.
Li has served as a reviewer for journals and conferences including IEEE TMC, IEEE TWC, ACM MobiHoc, and IEEE INFOCOM.
Download