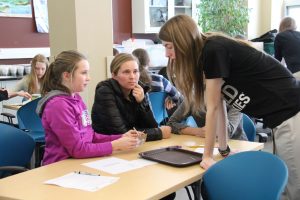 HOUGHTON, Mich. (WLUC) — Michigan Technological University wants more girls to become engineers. So they held a Girls Engineering and Exploration Day Feb. 25. Girls and their parents were invited to learn about careers in engineering and try real engineering challenges.
Read more and watch the video at WLUC TV6, by Harri Leigh.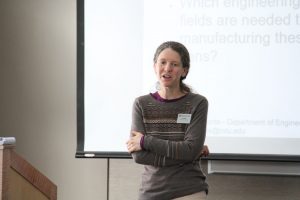 This event was sponsored by the Michigan Tech College of Engineering, Engineering Fundamentals, Department of Civil and Environmental Engineering, Society of Women Engineers student chapter, Tau Beta Pi student chapter, Western UP Center for Science, Mathematics and Environmental Education, and the Great Lakes Research Center.
Engineering Exploration Day ended the National Engineers Week as celebrated at Michigan Tech.