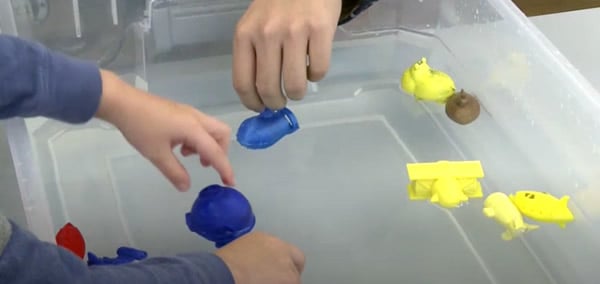 This week Mrs. Jarvis' four-year-old preschool class had the opportunity to learn about the letter R. R stands for rain, which means the students had a lesson on the water system.
To help teach the lesson, first year Michigan Tech engineering students made 3D printed bath toys.
"Our criteria for design was they had to float and they had to be self-righting, and they had to have an ascetic appeal to preschoolers- that would be judged by a panel of experts," said Michigan Tech Senior Lecturer, Michelle Jarvie – Eggart.
Read more and watch the video at WLUC TV6 News, by Megan O'Connor.
Related: