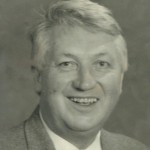 Dr.-Ing. Rudolf "Rudy" Greuer of Houghton, Professor Emeritus of Mining Engineering at Michigan Tech, passed away on Sunday, January 18th, 2015 in Michigan's Copper Country. Rudy was born on April 6th, 1927, in Guetzlaffshagen, German Pomerania. Rudy was a veteran of World War II, serving in the German armed forces prior to spending a period of Soviet captivity as a prisoner of war. After his military service and during his studies, Rudy worked as a miner in metal, coal, and potash mines in Germany and the United Kingdom. He attended the School of Mines in Freiberg, East Germany from 1948 to 1950. He later graduated with a Diplom (Masters) of Engineering in Mining Engineering from the Technical University at Clausthal, West Germany in 1953. He was granted the Doctor of Engineering in 1955 from the Technical University in Mining Engineering.
After receiving his doctorate, Rudy spent time on a fellowship through the Government of South Africa performing advanced studies and research on ventilation at Witwatersrand University in Johannesburg, South Africa. His next appointment was as Lecturer at the Technical University in Istanbul, Turkey, before accepting a position as a Senior Engineer at the West German Coal Mining Research Center in Essen, where he was also German representative to the European Community's Committees on Mine Fires and Mine Ventilation. After ten years in this role, Rudy came to Michigan Tech's Department of Mining Engineering in 1967 as an Associate Professor. He was later promoted to full Professor and held the position of Head of the Mining Engineering Department from 1980 to 1989.
Beginning in the 1950's, Rudy pioneered the use of electronic digital computers for mine ventilation planning and is best known for a series of computer programs used for transient state simulation of ventilation and fire protection systems for underground mines and high rise buildings. Some of Rudy's awards have included the Michigan Tech Faculty Research Award; a Special Achievement Award by the U.S. Bureau of Mines; the Performance Award from the U.S. Bureau of Mines; and the Society for Mining and Exploration (SME) Howard L. Hartman Award at the 1999 U.S. Mine Ventilation Symposium. Rudy has worked as an international consultant for the United States government and in the private sector, and participated in notable forensic investigations such as the 1972 Sunshine Mine disaster in Idaho's Silver Valley and the 1980 MGM Grand Hotel fire in Las Vegas. During his tenure at Michigan Tech and while under contract with the U.S. Bureau of Mines, Rudy was instrumental in the development of MFIRE, a groundbreaking simulation program for mine ventilation and fire modelling which lent the source code to current industry-standard simulation programming. In 1998 he retired from Michigan Tech. Rudy was also a longtime member of the Upper Peninsula section of Society of Mining and Exploration (SME) of the American Institute of Mining Engineers (AIME).
Rudy was an enthusiastic traveler and who particularly enjoyed working and spending time in China, and tied his travels throughout the Middle East together with his passions for ancient history, having once boasted that he has visited every single place mentioned in both the Old and New Testaments. He was married to Adelheid "Heidi" Greuer (Teichman) for 51 years, and is survived by wife Heidi of Houghton, daughter Friederike (Gast) of Chassell, son Wilhelm of Marquette, and grand-daughter Lilli Gast.
Service Information:
When: Friday, January 23rd, 2015, 1:00pm
Officiating: Rev. Bucky Beach
Location: Memorial Chapel Funeral Home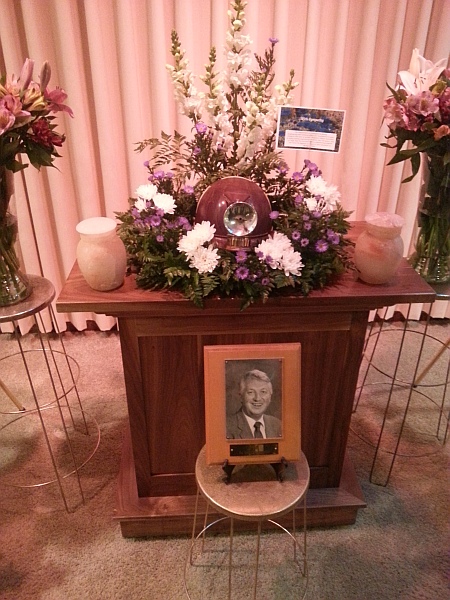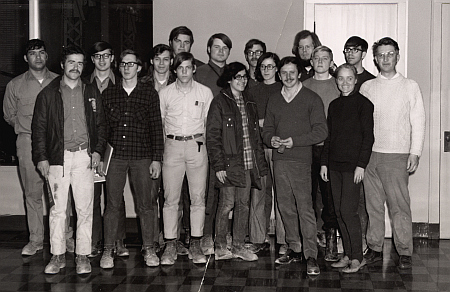 Some pictures from the past in Michigan Tech Mining Engineering