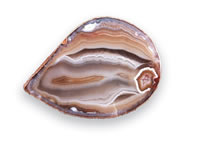 Lake Superior Magazine published a feature about minerals of the Keweenaw, referencing the A. E. Seaman Mineral Museum at Michigan Tech as an outstanding public minerals display.
Minerals of the Lake Superior Region
The region is world famous for vast deposits of iron ore and native copper. During the last 150 years, the rocks have yielded immense tonnages from those deposits and attracted early settlers to the iron and copper mines. Our regional ores were critical in helping the Allies win World Wars I and II. But iron and copper are far from the only commercial minerals around this vast lake. Gold, platinum, silver, nickel, and gemstones such as amethyst, agates and even diamonds have been found here.
The region holds fame in another geologic camp. Collectors seek many Lake Superior minerals for their beauty, aesthetic qualities or rareness. Outstanding regional minerals form private and public collections worldwide and close to home at the A.E. Seaman Mineral Museum at Michigan Technological University in Houghton.
Read more at Lake Superior Magazine, by Gene L. LaBerge, George W. Robinson.
Dr. LaBerge is the author of Geology of the Lake Superior Region and is professor emeritus of geology at the University of Wisconsin-Oshkosh. Dr. Robinson is the former curator of the A.E. Seaman Mineral Museum and professor of mineralogy at Michigan Technological University, Houghton.