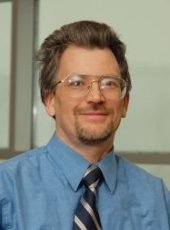 Aleksey Smirnov (GMES), has been elected a Fellow of the Geological Society of America (GSA), as elected by the GSA Council.
Established in 1888, the GSA is a global professional society with more than 26,000 members in 110 countries, all working to advance geoscience research and discovery. The society unites thousands of earth scientists, like Smirnov, to study the perplexity of our planet and share scientific findings.
Society Fellowship, the highest level of membership, is an honor bestowed on the best in the profession by election by the GSA council. GSA members are nominated by existing GSA Fellows in recognition of their distinguished contributions to the geosciences through such avenues as publications, applied research, teaching, administration of geological programs, contributing to the public awareness of geology, leadership of professional organizations, and taking on editorial, bibliographic, and library responsibilities.
In his nomination letter, John A. Tarduno, University of Rochester, wrote "Aleksey is recognized for his advances in fundamental rock magnetism and related innovative applications of paleomagnetism to solve geologic problems, especially concerning the nature of the early geodynamo and core."
On being elected a Fellow, Smirnov says "I am truly honored to be joining others as a newly elected GSA Fellow".
Smirnov has authored or coauthored 49 peer-reviewed journals and about 80 conference publications. He has been an associate editor for Journal of Geophysical Research since 2005.