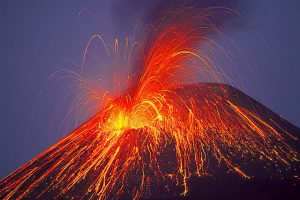 Chemistry Rocks!, a day of fun and learning, takes place from 11 a.m. to 2 p.m. Saturday (Nov. 11, 2017) in the Forestry Building atrium. Participants can:
Make Mineral Snowflakes
Grow Mineral Crystals
Explore "Copper and More"
See Local Rocks and Minerals
"Why do gemstones have different colors"
Other Fun Geochemistry Activities
There will be a volcano contest, so bring and erupt your volcano and compete against other schools for prizes.
Chemistry Rocks! is sponsored by the Michigan Tech Student Affiliate Chapter of the American Chemical Society, Portage Lake District Library, Quincy Mine Hoist Association, Lake Superior Stewardship Initiative and the Geology Club at Michigan Tech.
By the American Chemical Society Upper Peninsula Local Section.