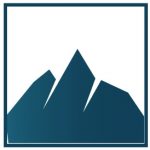 GMES faculty and graduate students participated in the Governor's Summit on Extractive Industries, which was held in East Lansing on Feb. 13, 2018.
Mining engineering PhD student Amol Painthankar presented a poster titled, "Stochastic Open-pit Optimization Under Volume and Grade Uncertainty," co-authored by his advisor, Snehamoy Chatterjee (GMES).
The title of the poster presented by MS candidate in mining engineering Fanteri Suparno was, "Risk Quantification in Reserve Estimation: An Application from Indonesian Coal Mine," which was co-authored by Painthankar and Chatterjee.
Professor and chair John Gierke gave an invited presentation titled, "Michigan's Universities Prepare Students for Careers in Extractive Industries."