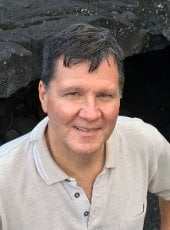 James DeGraff (EGM/EPSSI) is the Principal Investigator on a research and development project that has received $35,000 from the US Geological Survey.
This project is titled "Keweenaw Fault Geometry, Related Structures, and Slip Kinematics Along the Lac La Belle-Mohawk Segment, Michigan." Chad Deering (EGM) and Aleksey Smirnov (EGM) are co-PI's on this one-year project.
By Sponsored Programs.