Canvas is the learning management system that Michigan Tech uses for classes, and the Graduate School uses to collect theses, dissertations, and reports. This post will explain how to submit an assignment for the Graduate School.
First, log into Canvas with your Michigan Tech ISO ID and password (the same one you use to access Banweb or your e-mail).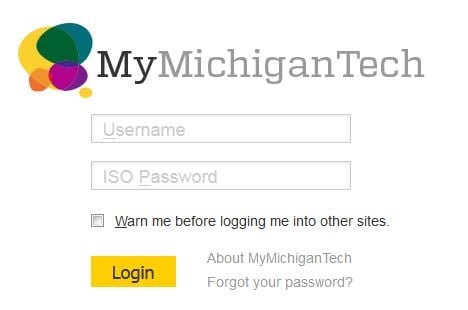 From the "Courses" menu, select the course "Graduate Candidates." Contact the Graduate School if you are not enrolled in this course.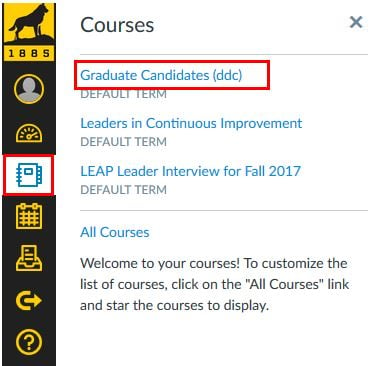 The home page of the course contains links to resources that will help you prepare a thesis, dissertation, or report.  Click on "Modules" in the left hand menu to go to the submission modules.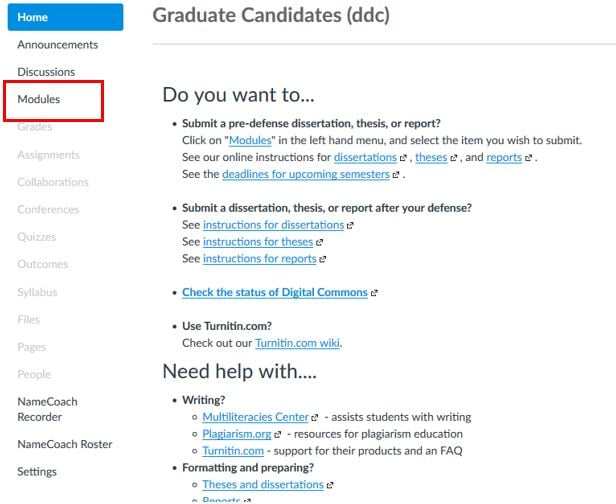 There are three modules available:  MS Students – Report Submission, MS Students – Thesis Submission, and PhD Students – Dissertation Submission.  Note that each module allows you to submit a pre-defense document or post-defense document with Degree completion form.  Since a pre-defense submission is required for all students, this must be submitted before the second assignment will be available.  In this example, we'll submit a pre-defense thesis, so click on "Pre-defense Thesis Submission."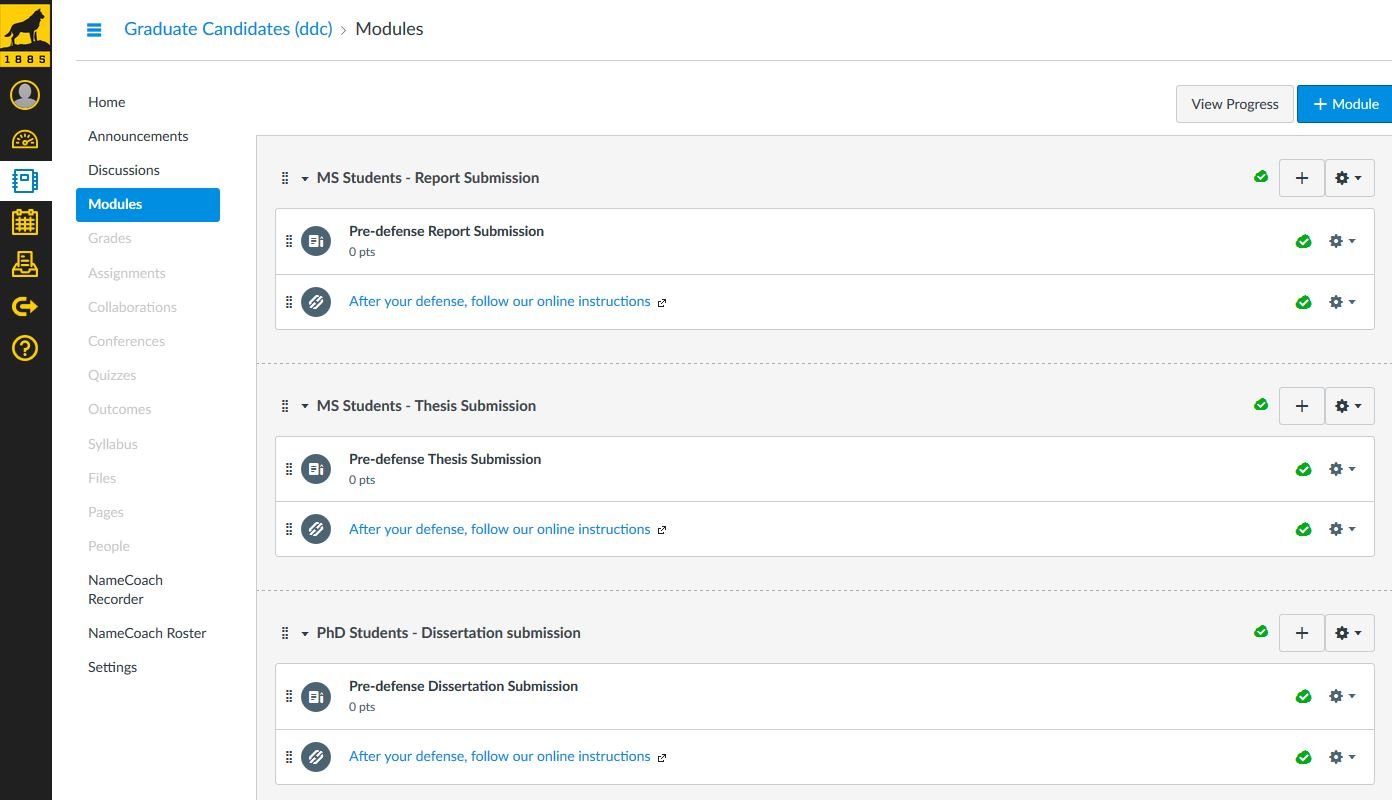 The main area of the page will contain instructions on what you need to submit, and links to helpful resources applicable to each part of the submission process. In the upper right area, click on "Submit Assignment"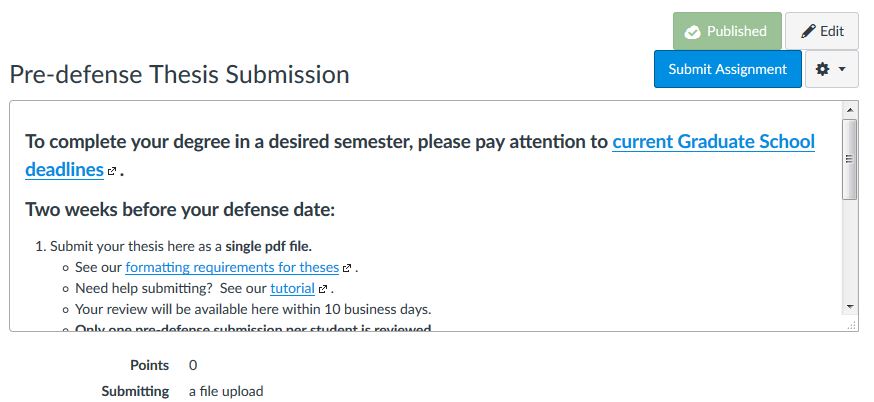 Click on "Submit Assignment"
In the submission area:
Click on "Browse" to navigation to a location on your computer where the document is stored.  Note that you can also link your Google Doc folder to Canvas if you use that service to store your files.
Click on the "+" icon if you need to "Add Another File."  When submitting multiple files, please submit all files at once.
Type comments to the Graduate School, such as the reference format you have used, in the comments box.
Click "Submit Assignment" when you are ready to submit.

The "Submission" box in the upper right now shows that your assignment is submitted, the time it was submitted, and allows you to view the details of the submission. Verify that all of the files the Graduate School needs to review your submission are present in the outlined box.

The Graduate School will e-mail you when your review is complete.  Go back to the assignment on Canvas, and you will find any text comments and attachments in the "Submission" box. The Graduate School will only review one pre-defense submission, and once your document is accepted, no changes may be made to the document. You can revise your submission anytime before the Graduate School has begun your review by clicking on the "Re-submit assignment" link.