David Rosen
Biomedical Engineering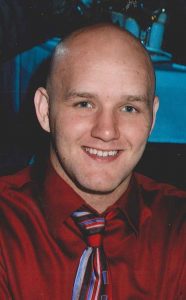 My graduate study at MTU began the spring of 2015.  My broad research interests and aspirations are oriented toward soft tissue biomechanics and the physiology and technologies that are associated with the topic.  For my PhD research, my interest in biomechanics has been specifically focused on a medical ultrasound technology called elastography.  Elastography is a technique used to assess soft tissue elasticity in vivo. My graduate research efforts have focused on how the distinctive mechanical properties of soft tissue (i.e. viscoelasticity, heterogeneity, and nonlinear elasticity) manifest in elastography measurements and what role they have in elastographic uncertainty as it relates medical diagnosis.
I am immensely grateful for the support provided by the Graduate School through the Doctoral Finishing Fellowship. This support is instrumental in this final stage of my graduate study. It has been a privilege to study and work on research at MTU and I am excited to see how the skills and knowledge I have developed during my time here will impact my career and my field.