Daniel J Trepal
Industrial Archaeology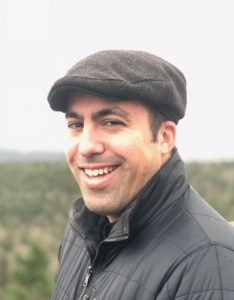 As a previous graduate of Michigan Tech's Industrial Archaeology Masters program, I returned to Michigan Tech and the Social Sciences department to undertake my doctoral studies due to the excellent student support, interdisciplinary research opportunities, and the unique benefits of living and working on the Keweenaw Peninsula. Having previously spent nearly a decade working as a professional archaeologist specializing in the study of industrial landscapes, my doctoral research embraces a more interdisciplinary approach influenced by Spatial History and the Digital Humanities. I focus on studying postindustrial urban landscapes and their constituent communities from a historical, spatial, big data based perspective using GIS and other geospatial technologies.
It is a great privilege to receive the Finishing Fellowship; I look forward to wrapping up my dissertation this spring and moving on to a new set of challenges. I would like to take this opportunity to thank my advisor, Dr. Don Lafreniere, my committee members, and all of the Michigan Tech faculty and fellow students who have supported me in many valuable ways as a student and colleague.