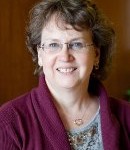 The Making a Difference Award Reception is scheduled for Wednesday, Jan. 9, from 2 to 4 pm in Ballroom A of the Memorial Union Building. The award presentation and the announcement of the recipients will begin at approximately 2:30 p.m.
President Glenn Mroz and Staff Council encourage the campus community to attend the ceremony to show your support for the nominees.
Award recipients in each of the following categories will be announced at the reception: Rookie Award, Unsung Hero, Serving Others, Bringing Out the Best, Outstanding Supervisor, Innovative Solutions and Creating Community Connections.
Research Engineer and Scientist I Allison Hein is one of the nominees.
Read more at Tech Today.