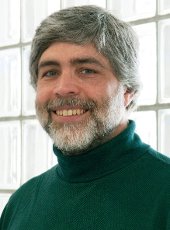 Our final Jackson CTL Props for Profs Winner for Spring 2016 is David Olson—senior lecturer in Mathematical Sciences.
Olson's nominator emphasized that he not only makes class "fun and informative," but that he leaves "real, helpful notes on your work."
The nominator also found Olson's connection to students exceptional, allowing him to "really notice when you need help."
Perhaps most importantly, the nominator felt that Olson did an exceptional job of maintaining this strong connection well beyond when students leave his classroom.
Olson and his nominator will each receive a $5 gift certificate to purchase a snack or beverage at the Library Café or several other locations on campus.
by Jackson Center for Teaching and Learning