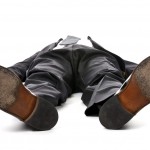 Auditions are: September 4 and 5, in McArdle Theatre, Walker 207, 7:00 pm – 10:00 pm.
We will audition folks on both Tuesday and Wednesday evenings. Anyone auditioning should plan to stay for the entire time on one of the two evenings.
Auditions will be readings from the scripts of the two plays: The Musical Comedy Murders of 1940, and Romancing Horror.
No preparation or experience is necessary to audition, though scripts are available to borrow from the VPA office.
A little information about each production:
The Musical Comedy Murders of 1940
October 25-27, Rozsa Theatre, 7:30 p.m. (Possibly remounting in January for Kennedy Center American College Theatre Festival)
A hilarious "who done it" that pokes fun at 1940s movie thrillers and campy musical comedies.
The creative team responsible for a recent Broadway flop (in which three chorus girls were murdered by the mysterious "Stage Door Slasher") assemble for a backer's audition of their new show at the Westchester estate of a wealthy "angel." The house is replete with sliding panels, secret passageways and a German maid who is apparently four different people—all of which figure diabolically in the comic mayhem which follows and the "Slasher" unmasked—but not before the audience has been treated to a sidesplitting good time and a generous serving of the author's biting, satiric when the infamous "Slasher" makes his reappearance and strikes again—and again. As the composer, lyricist, actors and director prepare their performance, and a blizzard cuts off any possible retreat, bodies start to drop in plain sight, knives spring out of nowhere, masked figures drag their victims behind swiveling bookcases, and accusing fingers point in all directions. However, and with no thanks to the bumbling police inspector who snowshoes in to investigate, the mystery is solved in the nick of time and refreshingly irreverent wit.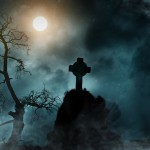 Romancing Horror: the Tales of HP Lovecraft
November 29-30, December 1, McArdle Theatre, 7:30 p.m. (Possibly remounting in January for Kennedy Center American College Theatre Festival)
A special performance featuring original sound designs and music.
Growing from the fertile soil of the Romantics and the symbolist poets, HP Lovecraft surpassed his predecessor, EA Poe, in perfecting the classic horror story. Since then every horror film concocted in Hollywood from the subtly and intrigue of Hitchcock to the evil of "Chucky" have followed Lovecraft's mystery mantra. In the sedate salon of their New England home, Professor Rodney C. Phillips, world authority on horror fiction, and is somewhat eccentric but charming wife, Edith Abigail, conjure theatrical life into Lovecraft's tales for their friends. Of course, there will be a surprise ending.