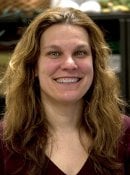 The Portage Lake District Library invites everyone to bring their lunch and enjoy "Music on the Menu," an outdoor series of events held on the dock outside the library tomorrow.
Libby Meyer (VPA) will be joined by Copper Country Suzuki Association fiddlers from noon to 1 p.m. They will perform traditional Irish jigs, hornpipes and reels. The audience is welcome to dance.
Everyone is invited to bring their lunch and relax while listening to some great music. In the event of bad weather, the program will be held inside the library.
Library programs are free and open to all. For more information, call the library at 482-4570 or visit http://www.pldl.org.