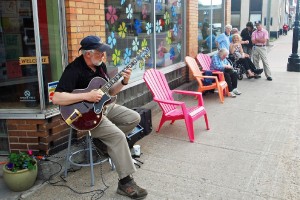 Key Ingredients
An Evening of Music & Food
Downtown Hancock
Friday, July 17, 2015, 6-8 pm
Associate Professor Mike Irish will be performing in the 2nd Annual Key Ingredients event. Key Ingredients involves food, music, and sidewalk sales the day before the 40th annual Canal Run.
Key Ingredients is presented by the City of Hancock and HBPA (Hancock Business Professionals Association).