Category Archives: Uncategorized
1/2 OFF Season Passes & Rental
Pro Shop Deals !
---
---
The 2018 International Ski Day was a huge success!
Mont Ripley was proud to collaborate with Michigan Tech's International Programs and Services to offer skiing and snowboarding lessons and the excitement of tubing to over 200 International Students on January 28th!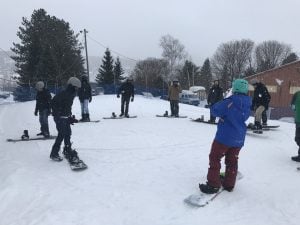 Watch for more pictures and videos of the International Ski Day coming soon!
---
Winter Carnival ends with a bang over the hills of Mont Ripley on Saturday, February 10th.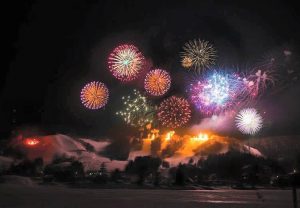 Be a part of the long-standing tradition of the fireworks and finale by volunteering to ski or snowboard with us in the Torch Light Parade!
For more information or to sign up, contact Mont Ripley Ticket Office at (906) 487-2340
---
---
Conditions are fantastic here at MONT RIPLEY with over 13 feet of snow so far this year!
Ripley Kids Program lessons begin Saturday January 13th.
After School Program lessons begin week of January 15th.
Michigan Tech Classes resume January 16th.
---
Holiday Season Hours:
Dec. 22nd – 12 pm – 9 pm
Dec. 23rd – 10 am – 5 pm
Dec. 24th – 10 am – 3 pm
Dec. 25th – CLOSED
Dec. 26th – Jan. 1st 10 am – 5 pm
Let's have a White Christmas & New Year, MLK Day , Valentine's Day, President's Day, St. Patrick's Day……..
---
---
SNOWMAKING BEGINS TODAY!
The conditions are aligned, so we will make snow every possible moment we get a chance to from now on!
---
MONT RIPLEY RACE TEAM ANNUAL SKI SWAP OCTOBER 28th from 11 am to 2 pm.
Drop off Friday October 27th from 4:30 to 7:30 pm.
Drop off Saturday October 28th 8:30 to 10 am
Ski Swap begins at 11 am to 2 pm
Pick up unsold items between 2 to 3 pm or they will be donated
---