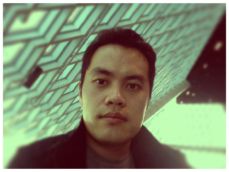 The next Physics Colloquium will be held at 4 p.m. Thursday, Sept. 1 in Fisher 139.
Pai-Yen Chen will present "Graphene Nanoelectromagnetism: Plasmonic, Photonic and Biosensing Applications."
Chen is an assistant professor of electrical and computer engineering at the Wayne State University. He has published approximately 62 peer-review papers (four journal covers and a number of press interest), 55 conference proceedings, four book chapters, one co-edited book and nine US patents.
Graphene is a flat, two-dimensional monolayer of carbon atoms predicted to display a rich variety of novel electronic, photonics and optoeletronic properties.
In the talk, Chen will give an overview of recent progress in graphene photonics, optoelectronics, and bioelectronics.