Category Archives: Uncategorized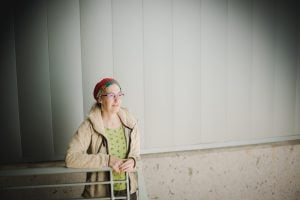 Sarah Green (Chemistry) featured in a story on Yahoo News and Mashable. 
---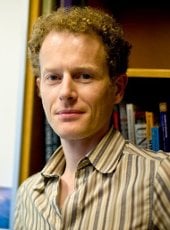 Simon Carn (GMES) quoted in a story picked up by ABC Action News and Space.
---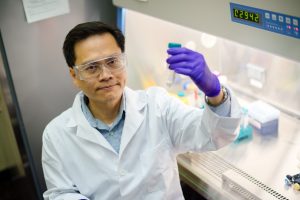 Yoke Khin Yap, professor of physics, has won the 2018 Research Award.
It's a story well ingrained in our collective consciousness—the tale of the scientist laboring long hours for months or even years in dogged pursuit of answers. It's a story we like to tell because it assures us someday our hard work will pay off. And in Yoke Khin Yap's case, it certainly has.
The professor of physics has pursued a research path that embodies this story of science, taking an idea about certain nanomolecules from mere theory to, very soon, commercialized product. He also won the Bhakta Rath Research Award with student Chee Huei Lee in 2011. Yap's contributions to fundamental understanding of boron-carbon-nitrogen nanostructures, the development of transistors without semiconductors and commercialization of high-brightness fluorophores for medical imaging have been honored with his receipt of Michigan Tech's Research Award.
Read the full story on mtu.edu/news.
---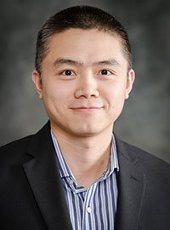 Pengfei Xue (CEE) and his modeling work through the Great Lakes Research Center, which led to a more comprehensive climate and hydrodynamics model for the whole Great Lakes region, has been featured in several science media outlets including Science Daily, Phys.org, Terra Daily and Supercomputing Online News. The story was shared numerous times by collaborators and the science community on Twitter.
Weather the Storm: Improving Great Lakes Modeling
The collaborative work brought together researchers from Michigan Technological University, Loyola Marymount University, LimnoTech and the National Oceanic and Atmospheric Administration's Great Lakes Environmental Research Laboratory. Pengfei Xue, an assistant professor of civil and environmental engineering at Michigan Tech, led the study through his work at the Great Lakes Research Center on campus.
One of the important concepts in climate change, in addition to knowing the warming trend, is understanding that extreme events become more severe. That is both a challenge and an important focus in regional climate modeling. —Pengfei Xue
---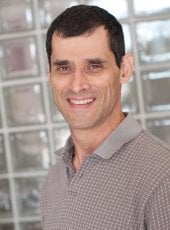 A team led by a physicist from Michigan Tech has discovered a new mineral, named for the region in Tanzania where it comes from.
John Jaszczak knew that something was very unusual about the mineral specimen he was examining under the microscope of a Raman spectrometer in the basement of Fisher Hall.
On a hunch, Jaszczak decided to look into it further. The diagnostic studies with Raman spectrometry and scanning electron microscopy showed a layered structure rich in molybdenum, lead and sulfur that may be a new mineral. Now, Jaszczak and the team he pulled together can confirm that gut feeling. The tiny, silvery, cylindrical whiskers are indeed a new mineral—merelaniite. The journal Minerals published the team's findings last week.
Detailed chemical and physical analyses of merelaniite—a member of the cylindrite group—revealed a neatly stacked layered structure with sheets rolled in scrolls like tobacco in a cigar. These tiny whiskers, which to the naked eye look like very fine hairs on other larger crystals, have probably been regularly cleaned off their host rocks containing other more recognizable minerals that occur at the famous gem mines near Merelani, Tanzania.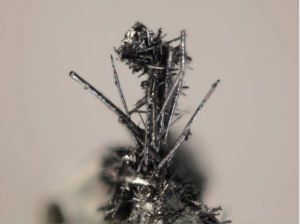 "Minerals have a natural wow factor, and while we use many of them daily without thinking twice, some specimens are truly art," Jaszczak says, adding that minerals like the gems tanzanite (a blue/purple variety of zoisite) and tsavorite (a green variety of grossular garnet), which come from the same mines as merelaniite, can be more eye-catching. But it doesn't negate the value of less showy minerals.
---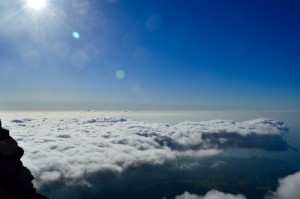 Air is not just air. It's not just a sterile, preset mix of oxygen, hydrogen, carbon dioxide and other molecules. As an atmospheric chemist, Lynn Mazzoleni knows air is dynamic and full of soot, sulfates, dust and other particles. Now, with a new piece of equipment, she can analyze complex aerosol samples and how their chemistry affects cloud formation.
State-of-the-Art Science: Peatlands to Pharmaceuticals
Mazzoleni is an associate professor of chemistry at Michigan Technological University and a recent Fulbright Scholar awardee. She is also the lead researcher on a team that is bringing a high-resolution mass spectrometer to campus through a Major Research Instrumentation grant from the National Science Foundation (NSF). The instrument is an analytical chemistry tool that identifies the type and amount of chemicals in a mixture.
---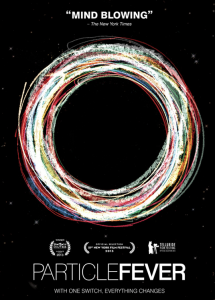 Particle Fever
2013 Film by Mark Levinson
Rozsa Center-Thursday, October 23, 7:00 pm (run time 99 min)
(Free Admission)
(5:30-6:30 pm Reception for Mark Levinson / Rozsa Gallery)
Director Mark Levinson, a physicist turned filmmaker, follows six brilliant scientists during the launch of the Large Hadron Collider.
---