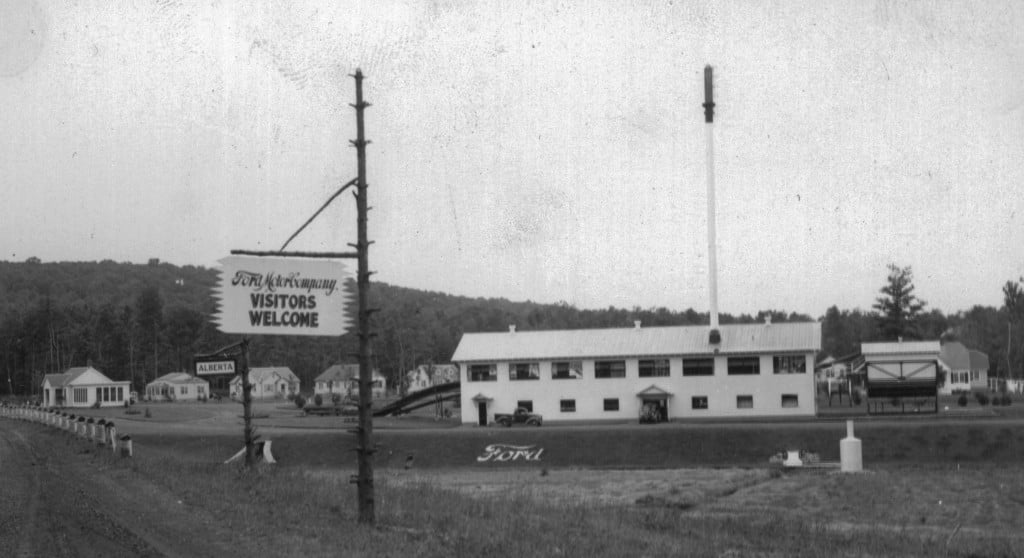 The Northland Historical Consortium will convene its Spring 2012 meeting on Saturday, May 12, at the Michigan Tech Ford Center in the historic town of Alberta, Michigan, located 7 miles south of L'Anse. The public is invited to register to attend, regardless of their affiliation with a heritage organization. The program will begin at 9:00 a.m. eastern time.
The meeting's program will focus on strengthening interpretative programming at heritage sites and museums. Tamara Barnes, assistant director of the Historical Society of Michigan, will help participants understand how to find and tell stories of interest to museum visitors, how to address difficult issues within their community, and how to present these stories to make their history organization more relevant to their visitors and audiences. The workshop will include handouts and other takeaways.
The day will be rounded out with a tour of the historic Ford Motor Company sawmill at Alberta. A luncheon is included in the $15 registration fee and registrations must be postmarked by Monday, May 7.
The Northland Historical Consortium is an informal association of local historical societies, archives and historians in Northeastern Wisconsin and Michigan's Central and Western Upper Peninsula. The Michigan Tech Archives serves as coordinating organization for the Northland Historical Consortium.
Information about registering for the event is available on Consortium's blog site here.