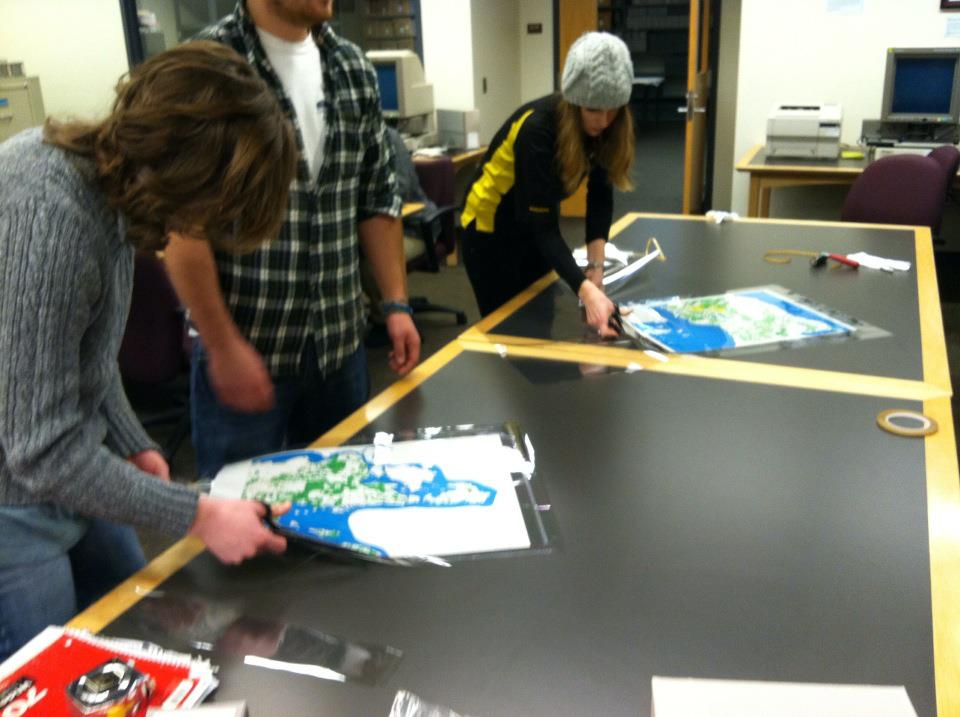 The Michigan Tech Archives will host a general introduction to archives class during the Spring semester. This regular 3-credit course will start on January 16 and run through the end of April. The course, SS 3990 "Management and Use of Archival Information,"  will be offered Wednesday evenings from 7:00-10:00. The class will meet in the Michigan Tech Library and make use of the facilities and collections of the Michigan Tech Archives.  A short description of the class is appended below.
Individuals must register for the course to participate, but do not have to have been a student at Michigan Tech before January 2013. Call the Michigan Tech Admissions Office at 487-2319 for information on enrolling (the process is pretty simple).
Individuals 60 years of age or older qualify to take up to two classes at Michigan Tech free of charge – but must still enroll through the Admissions Office to participate in the class. Seniors that take free classes are not charged student fees (but are not eligible for gym facilities, reduced ticket prices, etc).
Individuals who are 59 or younger will have to pay tuition of $1,309.50, (3 credits at $436.50 per credit hour) and $119.00 in student fees. There is no lab/course fee with this course.
Additional information is available from the Archives by calling 487-2505 or e-mail to copper@mtu.edu
————————————-
SS 3990 Management and Use of Archival Information
This course provides an overview of archival management practices with elements of research methodology and critical discussion of primary sources. In addition to readings and discussion, several practical exercises and assignments will provide opportunities for hands-on experience. Guest lecturers and field visits to archives and records centers will provide broad perspective on the archival profession.
Topics will include the historical development of archives, primary sources as evidence for historical research, basics of document conservation and preservation, arrangement of manuscript collections, international standards for archival description, access and use of archival collections, outreach and public programming, the impact and future of archives in the digital realm, and careers in archives and records fields.
Students will complete a collections project as part of the class. Each will select a small unprocessed collection held by the Michigan Tech Archives. Over the course of the semester, students will undertake progressive small projects to make the material available for researchers. Detailed instructions for each step will be provided.