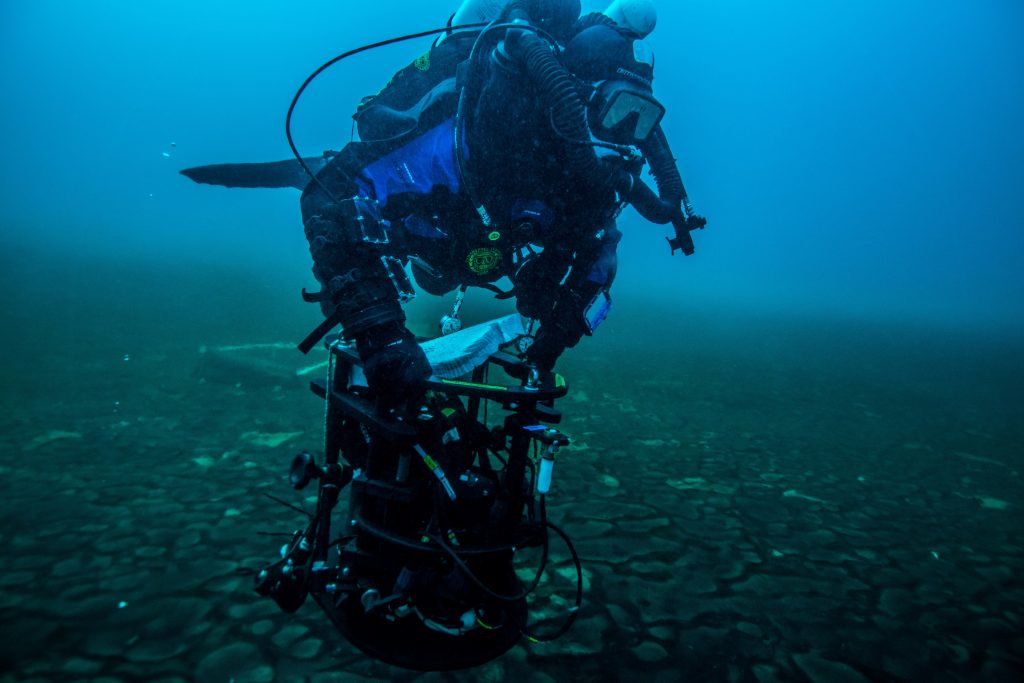 Please join us for visiting scholar Philip Hartmeyer at 4:00 pm on Friday, December 1 in the East Reading Room of the Van Pelt and Opie Library on the Michigan Technological University campus. This event is free of charge and open to the public. Refreshments will be served.
In this presentation, Hartmeyer will discuss the role, techniques, and applications of advanced digital documentation methods in surveying the shipwrecks within the Thunder Bay National Marine Sanctuary. Learn about photogrammetry and panoramic imagery and their applications for research, education, and outreach as well as the stories of the submerged cultural resources that line the shores of Thunder Bay on Lake Huron. Hartmeyer has made several trips to the Michigan Tech Archives in order to help document the history of some of the submerged ships in the Thunder Bay region.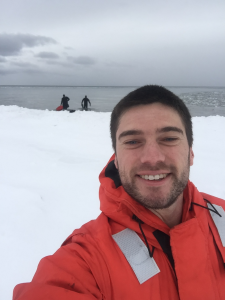 Philip Hartmeyer is a maritime archaeologist currently working at the Thunder Bay National Marine Sanctuary in Alpena, Michigan. Originally from San Francisco, California, Hartmeyer's passion for maritime heritage has taken him all over the world to conduct surveys and excavations of shipwrecks. He received his masters in maritime archaeology from East Carolina University, where he wrote his thesis on the passenger/package propeller Pewabic, a middle 19th-century vessel that was instrumental to the copper industry and the settlement of the Keweenaw Peninsula. He received his bachelors in archaeology from Saint Mary's College of California, and is also a Registered Professional Archaeologist.
Hartmeyer's research visit and presentation are supported by a travel grant from the Friends of the Michigan Tech Library. Since 1988, the Michigan Technological University Archives Travel Grant program has helped scholars advance their research by supporting travel to the manuscript collections at the Archives.

For more information, feel free to call the Michigan Tech Archives at (906) 487-2505, email copper@mtu.edu, or visit on the web at http://www.lib.mtu.edu/mtuarchives/. You can also find us on Facebook or @mtuarchives on Twitter.