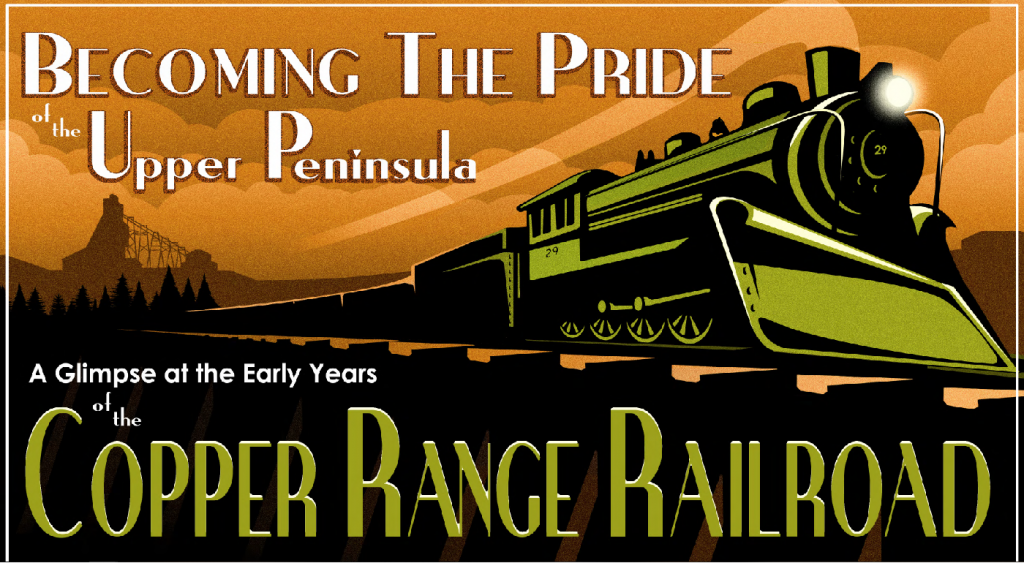 Last October the Michigan Technological University Archives and Copper Country Historical Collections launched its latest traveling exhibit, "Becoming the Pride of the Upper Peninsula: A Glimpse at the Early Years of the Copper Range Railroad." Starting this month, the exhibit hits the road! The six panels will be on display at various heritage sites from June to December 2019. The exhibit will include a free souvenir postcard and commemorative booklet at each site (while supplies last.)
The schedule is detailed below:
June: Ontonagon County Historical Society, Ontonagon Historical Museum in Ontonagon, Michigan
July: CopperTown USA Mining Museum, Calumet, Michigan
August: Iron County Historical Society Museum, Hurley, Wisconsin
September: Quincy Mine Hoist Association, Quincy Mine, Hancock, Michigan
September 28: Grace Lutheran Church, Northland Historical Consortium Fall Meeting, South Range, Michigan
October: Portage Lake District Library, Houghton, Michigan
November and December: Carnegie Museum of the Keweenaw, Houghton, Michigan
If you have any questions regarding how to view the exhibit, please contact the appropriate site to check for hours and visiting information. In addition, the exhibit is available to borrow from January – June 2020. If your site is interested in hosting the panels, please contact Lindsay Hiltunen, University Archivist, Michigan Tech Archives at lehalkol@mtu.edu or (906) 487-2505.
This exhibit was funded in part by the Keweenaw National Historical Park Advisory Commission Heritage Grant program.