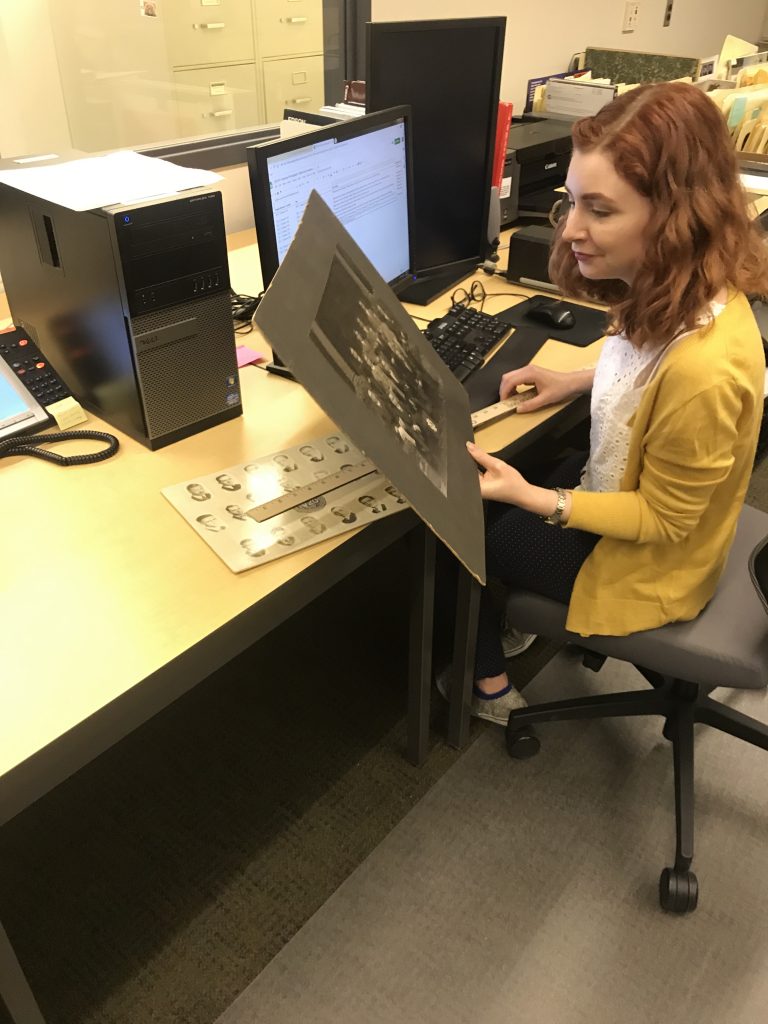 Summer is breezing by and our intern has been busy making sure things are running smoothly in the archives. Read on for an update in Gabby's own words!
---
Hello!
I'm back with tales of my time here at the Michigan Tech Archives! For the last few weeks I have had the chance to train with/shadow (i.e follow around like a duckling or puppy) Emily and Allison as they answer patron requests, pull materials, and fulfill any other tasks that get thrown their way during the day. I have already learned so much about the different types of materials and databases available, locating collections in the stacks, local history, using the microfilm machines and all medley of scanners, as well as working with patrons both in person and electronically. I am sure in the coming weeks I will be able to add all sorts of new skills to this list!
One of my favorite parts of the internship so far has been getting to see so many collections and materials while helping answer research questions and inquiries. Coincidentally, one of the hardest parts is not getting too distracted by all of the interesting things! So far I have had the opportunity to see old mining maps of the county, microfilmed newspapers for 1920s (including their fantastic advertisements), campus photos, and early 20th century circuit court case files. I especially enjoyed the maps, because when you look at them you cannot help but feel like an enterprising young adventurer hoping to make their fortune in newly surveyed territory- I add a great hat to this daydream, but feel free to add your own accessories as you see fit.  
When not in the archives, I have been having a great time walking around town, exploring, and taking pictures. I am on a self-directed mission to go to as many of the local restaurants, cafes, and shops as I can- trying a pasty is high on my list of things to do before I leave. I can't wait to see what the next 4 weeks hold!
Feel free to come by the archives to see our collections and get help with your research. We are open Monday-Friday, 10 a.m. to 5 p.m. Also, be sure to check us out on Twitter, Instagram, and Facebook!