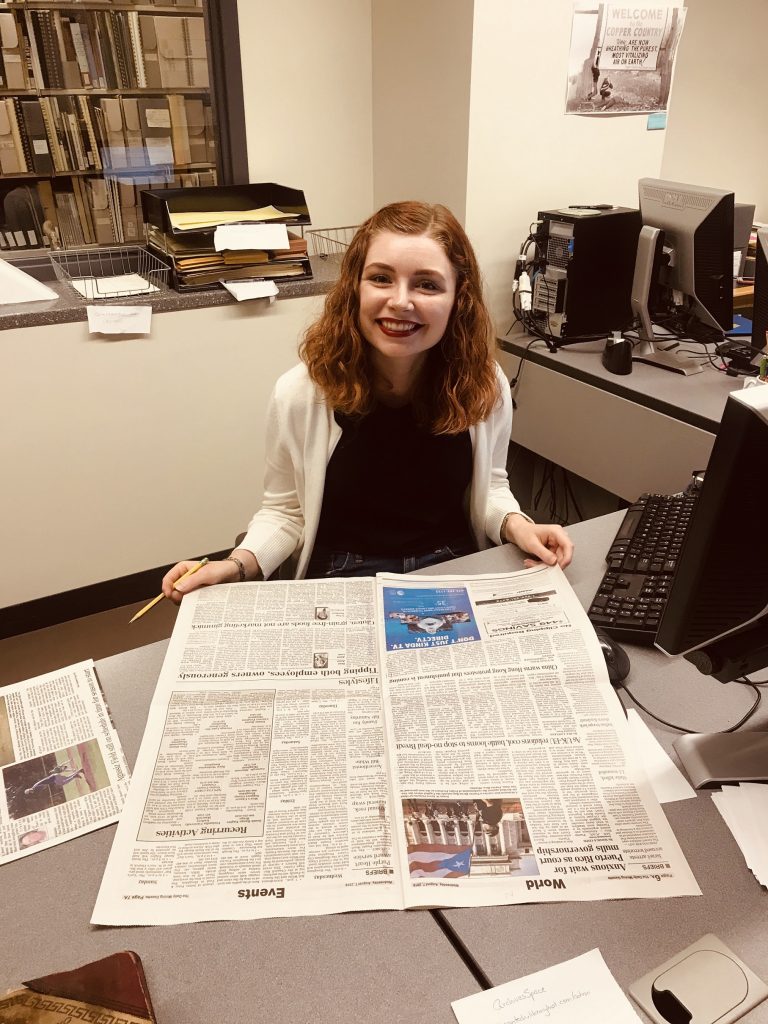 We say goodbye to our Summer Intern, Gabby, as today is her last day in the archives. Over the course of seven weeks she had a major impact on our customer services and assisted with a plethora of processing and backlog projects. She was a joyful presence this summer and we are sorry to see her go. Please take a moment to hear about Gabby's take on the experience in her final blog update.
---
At the risk the risk of sounding like a broken record this week, I can't believe that my time here at the Michigan Tech Archives is almost over and that fall and a return to classes is right around the corner. While I will definitely be a little sad to leave and miss all the autumn fun*, I consider myself lucky to be able to bring home so many lovely memories from this summer- from walks down by the canal and many shared baked goods to touring the Quincy Mine after handling so many of their and other mine's records. I apologize in advance to my friends and family back home who will be subjected to looking at all the photos that I took as well as listening to my description of pasties and how cold mines are.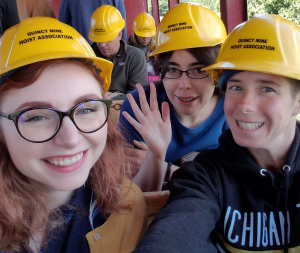 I have truly enjoyed my time here and have learned so much from not only my colleagues, but also from our patrons. I am walking away far more knowledgeable about mining, genealogy, and Lake Superior than I would have ever expected (look out Jeopardy and all other assorted trivia activities!) Outside of helping patrons find the information they are looking for, one of my favorite parts of this internship has been the opportunity to handle so many interesting materials from the collection. While they are all fun in their own way, some of our sports photos are particular favorites of mine- who doesn't love a good vintage hockey action shot and/or fight photo especially if the players have great 70s and 80s hair? 
All joking aside, I would like to thank everyone for making me feel so welcome here in the archives and the library as a whole. An additional thanks to our patrons who came by and were patient with someone who was new and learning the 'archival ropes' so to speak. This internship has been a great opportunity to gain more hands on archival experience and I can not wait to take what I have learned with me back to UCLA as I go into my second (and last!) year of my master's program! 
*To preemptively answer: It's inconclusive as to whether I will be as sad to miss seeing all the snow, although I may daydream about it in the midst of a late October heatwave