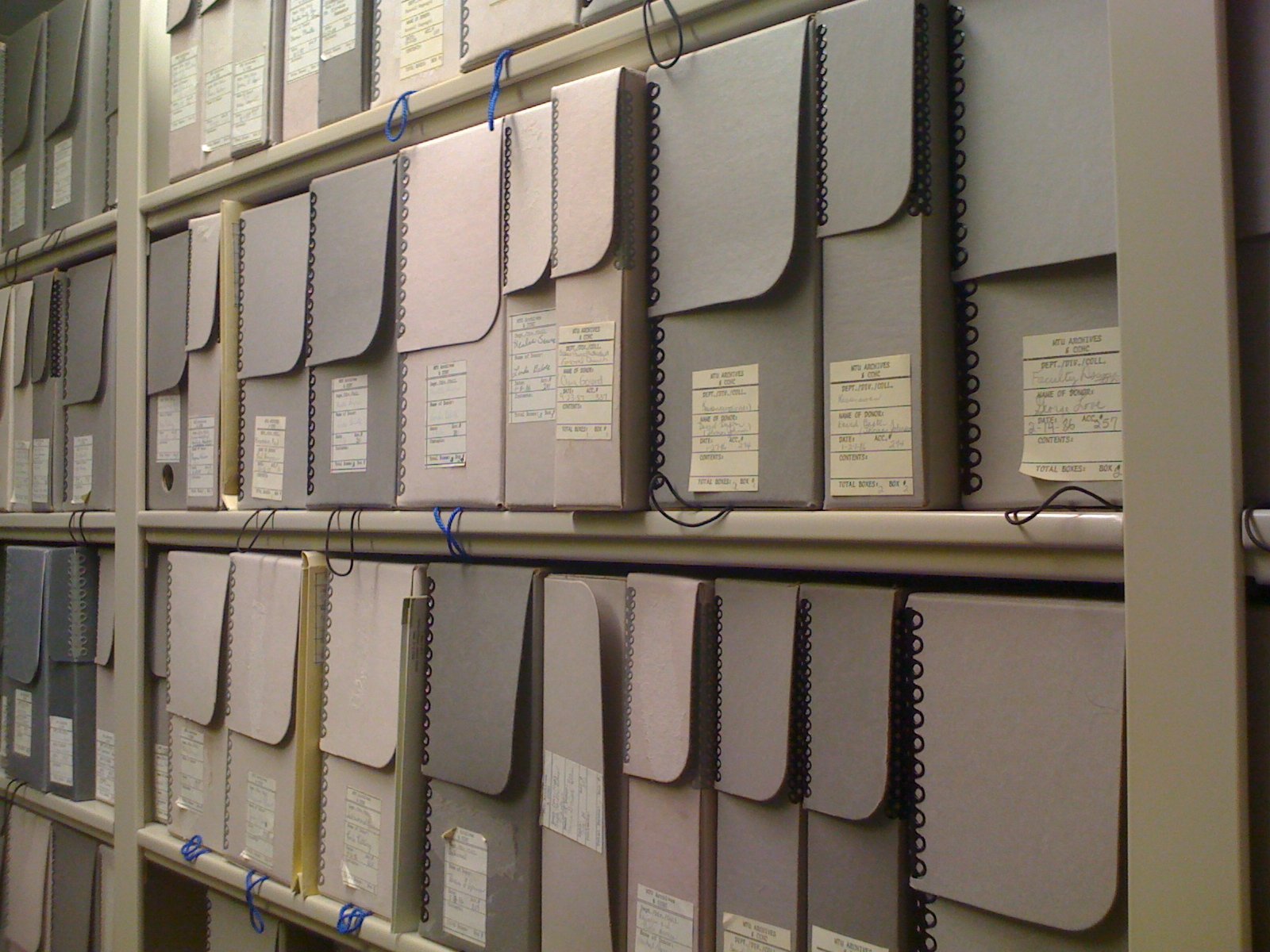 In 2009, the Michigan Technological University Archives and Copper Country Historical Collections received a federal grant to support a two-year project to improve the description of its historical collections and share more of this information across the web. The grant has been awarded by the National Historical Records and Publications Commission (NHPRC), the grantmaking arm of the National Archives. The outright grant of $116,500 is for 47 percent of the budgeted project cost of $250,342.
The project was formally titled "Coming to the Surface: Revealing Hidden Collections in Michigan's Copper Country," and operated from July 1, 2009, to October 31, 2011.
The following is from a press release issued at the start of the grant project:
"This is a huge step forward for our department," said Erik Nordberg, University Archivist at Michigan Tech. "Monies from this federal grant program are intended to "reveal hidden collections" at mid-sized institutions, particularly those which are geographically remote like ours here in Houghton. Because we're a bit farther off the beaten path, we need to find ways to reach potential researchers."
As part of the project, the Archives will hire two additional staff and implement Proficio, a specialized collection management software program created for archives and museums. Descriptions of each of the Archives' 900 manuscript collections will be created in the new system, with information shared to Michigan Tech's Van Pelt and Opie Library catalog and to WorldCat, a national bibliographic utility which comingles information from libraries and archives around the world.
"Not only will this push information out about our collections to researchers around the world," Nordberg said, "but it will also build the foundation to gather and organize even more detail about our collections after the grant project is completed."
A regional history manuscript collection, the Michigan Tech Archives collects information on the history of the Keweenaw Peninsula in Michigan's Western Upper Peninsula, including its historic copper mining industry. The collections to be described include a wide variety of format and content, including personal papers and diaries, business and industrial records, photographs, maps, and wide format items.
A full listing of projects funded by NHPRC this spring is linked from here: http://www.archives.gov/press/press-releases/2009/nr09-92.html
For further information contact the MTU Archives at (906) 487-2505 or via e-mail at copper@mtu.edu The Archives reading room is located on the ground floor of the Van Pelt and Opie Library, in the heart of the Michigan Tech Campus.