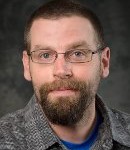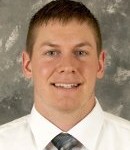 From Tech Today
The Ecosystem Science Center congratulates all 36 students who submitted posters to the competition held last week. The posters will continue to be on display in the atrium of the Noblet building through April 8.
Of the eight undergraduate poster submissions, Graceanna Schilz (Advisor: Molly Cavaleri SFRES) won the grand prize with the poster entitled "Effects of Seedling Warming in Tropical Forests." Gina Testa (Advisors: Jessie Knowlton and David Flaspohler, SFRES) won a merit award with the poster "Avian Community Responses to Stand Age in Northern Aspen Forests."
For the 28 graduate poster entries, Kelsey Carter won the grand prize for the poster "Plant Physiological Thermal Thresholds of Saplings in a Puerto Rican Tropical Rainforest," (Advisor: Molly Cavaleri, SFRES). Three merit winners were: Cameron Goble (Advisor: Nancy Auer, Bio. Sci.) with the poster "Fish-Habitat Associations in Tributaries to the Manistee River, Michigan: Implications for Arctic Grayling Restoration," Colin Phifer (Advisors: David Flaspohler and Chris Webster, SFRES) for the poster "Bird Community Responses to Afforested Eucalyptus Plantations in Argentina," and Ryan van Goethem (Advisor: Amy Marcarelli, Bio. Sci.) for the poster "Legacy Disturbance Effects in a Lake Littoral Zone: Effects of Stamp Sands on the Structure of Macrophyte Communities in the Keweenaw Waterway of Michigan."
Congratulations to the winners and thank you again to the many judges involved.