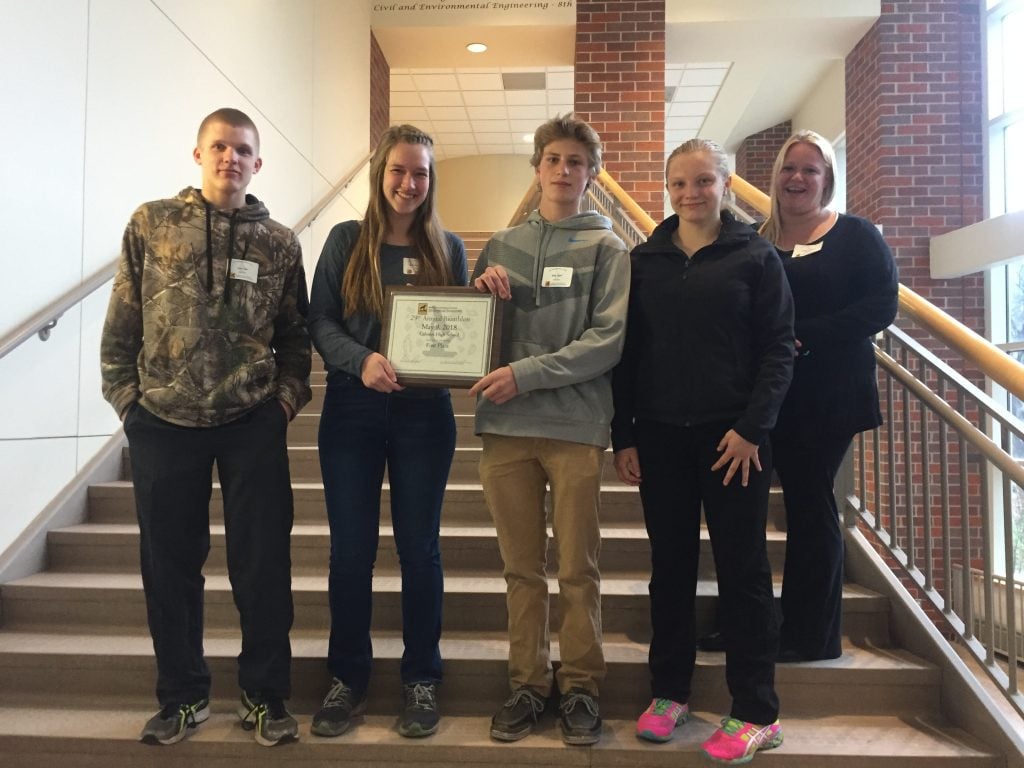 Third time's a charm! After being in the top three scoring teams in the last year, Calumet High School was able to place first in the 29th annual Bioathlon. The team was comprised of Ada McDonal, Molly Helminen, Nick Djerf and Sam Oja. Second place went to A.D. Johnston High School from Bessemer, and West Iron County High School took third.
First, second and third place teams were awarded a plaque to display at school and each student on the team was awarded $200 for first place, $100 for second place and $50 for third place. All bioathlon competitors received a certificate of participation and a t-shirt sporting this year's competition logo.
The competition was held on Wednesday, May 9th. The four problems the four-student teams tackled:
Dissection: Designed by undergraduate students Jessica Benson, Becca Riffe, and Chance Sherretz-Hayes. This activity will be the dissection of a
Microbiology: Designed by Biological Sciences graduate student Tim Buttler, assisted by undergraduate student Paige Webb.
Field Identification: Designed by Biological Sciences graduate student Taylor Zallek assisted by graduate student Bailey Duxburry and undergraduate student Hannah Mckinnon Reish.
Medical Laboratory Science: Designed by undergraduate Kaycee Kolar and assisted by Medical LaboratoryScience undergraduate students, Eleia Kozminski, Kayla Bates, and Jarett McClanahan.
Funding was provided by MTU Admissions, the Department of Biological Sciences, the Michigan Tech Fund, MTU Alumni Mark Cowan, MD, Robert C. and Kathryn DellAngelo, MD, Olive Kimball, D.Ed., PhD, Nancy Auer, PhD, and Janice Glime, PhD.