Michigan Tech men's tennis senior Built Yumuang (Bangkok, Thailand) has been named to the All-GLIAC Honorable Mention Team, it was announced today Sunday by the league.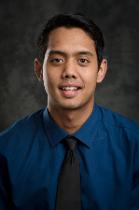 Yumuang compiled a 5-4 GLIAC record while playing at the No. 3 singles position for the Huskies this spring. Additionally, Yumuang notched a 4-5 in GLIAC matches at No. 2 doubles where he was paired with Nick Kremkow or Ricardo Paes.
The All-GLIAC Honorable Mention citation was the third in a row for Yumuang.
Michigan Tech finished the 2016 season with a 5-11 overall record.
For more on Michigan Tech Athletics visit michigantechhuskies.com.