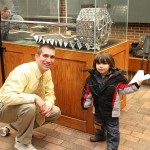 NATIONAL ENGINEERS WEEK AT MICHIGAN TECH
FEBRUARY 17-23
ALL WEEK:
E-Week T-shirts for sale at cost ($7)
Dillman 112
Kickoff! Saturday, February 16
10:00 AM – 4:00 PM
Michigan Tech 2013 Winter Baja Competition
Two 90-minute endurance races, as well as a dynamic event. Fifteen universities competing,
many with multiple vehicles.
Student Development Center (SDC)
Monday, February 18
5:00PM – 6:00 PM
Black & Veatch Information Session, hosted by AIChE/ASME
Black & Veatch – a leading global engineering, consulting, and construction company serving the Energy, Water, and Telecommunications Industries – is hosting a company information session to AIChE and ASME. B&V will be discussing hiring opportunities and how their specific brand of engineering positively impacts the world. Pizza and pop provided. Geared towards engineering students looking for co-ops, internships and full-time jobs with B&V.
MEEM 112
5:30 PM – 6:30 PM
Cummins, Inc. Engineering Exploration, hosted by Engineering Fundamentals
Representatives from Cummins, Inc. will describe the types of engineering jobs available at Cummins and the typical tasks that engineers do in those jobs. This session is for anyone interested in exploring what it's like to work in an engineering position.
Fisher 326
7:00 PM – 8:30 PM
Railroad Movie Night, hosted by Railroad Engineering and Activities Club (REAC)
Come learn about the Railroad Engineering and Activities Club (REAC), the rail industry, and watch an awesome movie. We will have a short introduction to REAC and discuss the rail opportunities available at the career fair. We will then watch "Megastructures: Extreme Railway", featuring Michigan Tech's very own Dr. Pasi Lautala. Free pizza and pop will be served!
Dow 642.
Tuesday, February 19
5:00 PM – 6:30 PM
Clean Up Your Water, hosted by the Society for Environmental Engineers
We will be giving a short interactive demonstration on how waste water is treated. The demo itself very informative and interactive. Guests create waste water (raisins, dirt, laundry detergent, paper trash) and are then tasked with treating it. They are given coffee filters, gravel, sand and charcoal, along with alum and bleach.
202 Dillman
Wednesday, February 20
6:00 PM – 7:00 PM
Career Advice for College Students – hosted by Society of Women Engineers (SWE)
Please join the members of SWE as a professional discusses their experience working in the field and offers career advice. Topics will include what managers are looking for in interns/recent grads, transitioning into your career, and balancing work-life with personal-life.
Chem Sci 101
6:00 PM – 8:00 PM
An Evening with Research Scholars – hosted by the Research Scholars Program
A series of speakers will present on current College of Engineering research that involves undergraduate engineering students. Pizza will be provided, while it lasts, but please bring your own beverage.
Dow 642
7:00 PM – 8:00 PM
Engineering of the Human Body – Biomedical Engineering Society (BMES)
Equipment (mechanical testing system, optical and acoustic doppler velocimeters) will be set up in stations for participates to see how measurements can be taken to gather information about the human body. Please wear long pants and shoes that fully cover toes.
M&M U209
Thursday, February 21
2:00 – 5:00 PM
E-Week Cake – hosted by Engineering Fundamentals
Cake to celebrate E-Week will be served in Dillman 112 until either the work day or the cake runs out!
Dillman 112
1:00 PM – 5:00 PM
Biodegradeable Water Balloon Slingshot – hosted by Materials United
See how far you can slingshot water balloons! Bring your fun pants!
Faculty Staff Parking Lot behind the M&M Bldg, on Portage Canal
5:00 PM – 7:00 PM
Grape Crusher – hosted by Society of Hispanic Professional Engineers
Students will assemble a protection device for a grape using only toothpicks and paper. They must stick a grape under their design and see if it can withstand the force of a wooden block falling on top of it from gravity. Possible prizes will be given out to those who can succeed on the first try.
Fisher 101
5:00 PM – 7:00 PM
Tour of the Driving Simulation lab – hosted by WASME
MEEM 302
5:00 PM – 7:00 PM
Engineering Quizbowl – hosted by SWE and ASEE
Questions regarding engineering and Michigan Tech will test the whit and intelligence of students and faculty till only one remains. Teams of four including both students and faculty are urged to sign up. Prizes will be awarded! Contact Kerstin Cleveland, kmcleveland@mtu.edu
Location to be determined.
Friday, February 22
12:00 PM to 1:00 PM
Unit Operations Lab Tours, hosted by the Dept. of
Chemical Engineering.
The world-class UO Lab offers a 6,500-square-foot,
multistory learning area, making it one of the largest pilotscale
educational facilities dedicated to chemical processing.
Chem Sci 201
3:00 PM – 4:00 PM
Patty Bryan, Principal Geologist/Senior Project Manager, URS Corporation – hosted by Association of Environmental and Engineering Geology (AEG)
URS Corporation is an engineering, design and construction firm and a US federal government contractor. Patty Bryan, Principal Geologist and Senior Project Manager at the Chicago branch, will present a technical talk on URS projects and describe opportunities for engineering geologists at URS.
Dow 610
Saturday, February 23
9:30 AM – 1:00 PM
Parent-Daughter Engineering Exploration Day – hosted by the Center for Science & Environmental Outreach, Department of Engineering Fundamentals, SWE, and Michigan Economic Development Corporation
Girls in grades 7-11 and their parents are invited to give engineering a try with fun activities led by young women engineering students at Michigan Tech! Learn what engineering is and how engineers help make a difference. Find out why engineering is a great career choice, and hear about the many career paths open to engineers. Registration Deadline is Monday, February 18. Please call (906) 487- 3341 to register Event is free and includes lunch and T-shirt. Limited to 40 girls and their parent(s) or chaperones.
201 and 202 Great Lakes Research Center
Listen to a Copper Country Today Radio Interview from WOLF Radio This interview by Rick Allen (Sunday February 17) was with environmental engineering graduate students, Jen Fuller and Kaye LaFond.
10:00 AM – 2:00 PM
Engineering Futures Session – hosted by Tau Beta Pi
A professional engineer and member of Tau Beta Pi will facilitate a session called "Team Chartering," which helps to develop the soft skills that engineers need, particularly working in teams. Engineering students not in Tau Beta Pi are welcome to attend. Please sign up by emailing Ellesse Bess (enbess@mtu.edu). We also plan on providing lunch.
Chem Sci 101
6:00 PM – 7:00 PM
Cardboard Sled Race – hosted by American Society of Mechanical Engineers
A sled race that combines creativity with design for a great experience.
Mt. Ripley, Danny Boy Run; Last Year's Cardboard Sled Race