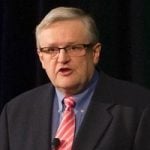 Michigan Tech alumnus Tim Bohrer was recently named to the Packaging and Processing Hall of Fame by the Packaging Machinery Manufacturers Institute. Bohrer is founder of Pac Advantage Consulting LLC. Among his accomplishments, Bohrer led the team that developed the packaging used for microwave popcorn. The story was covered in Converting Guide and in Packaging World. After finishing his undergrad work in chemical engineering at Michigan Tech University, Bohrer got his Master of Science in Chemical Engineering from Purdue University.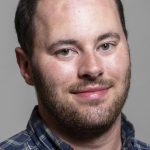 Gosling Czubak Engineering Sciences, Inc. hired Brendan Ruppen as staff engineer in the company's environmental department. Ruppen earned a bachelor of science degree in Geological Engineering from Michigan Technological University, where he completed a groundwater engineering project assisting a local fish hatchery with remediation of production wells.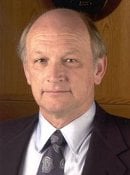 Michigan Tech alumnus John O. Hallquist was featured in the article "John O. Hallquist, Ph.D., Celebrated for Innovations in Software Development," in Benzinga. Hallquist earned his master's and PhD in mechanical engineering-engineering mechanics from Michigan Tech.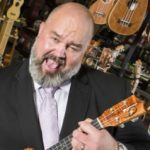 2005 Environmental Engineering Alumnus, Noah Mundt, was honored as one of the 40 under 40 by the Phoenix Business Journal. Occupation: Senior program manager. Employer: Siemens Industry Inc. Definition of success: Balance – Creating the perfect intersection between happiness, mindfulness and helpfulness for yourself, your family, and society. Making a living doing something you enjoy, are good at and helps others.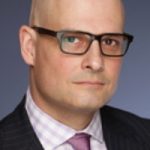 Vancouver-based Strongbow Exploration has appointed Michigan Tech alumnus Don Njegovan to its board of directors. Njegovan is currently Osisko Mining vice president for new business development, Njegovan holds a bachelor's of science degree in mining engineering from Michigan Tech. The story was covered by Mining Weekly.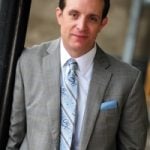 Michigan Tech alumnus Jeff Helminski was featured in the article "Transparency drives results for Helminski, Auxo Investment Partners," in MiBiz. Helminski who earned a bachelor's degree in mechanical engineering from Michigan Tech, is managing partner at Auxo Investment Partners.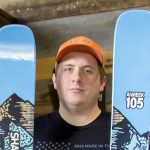 Michigan Tech mechanical engineering alumnus Jeff Thompson '12 was featured in the article "Family ski-making business inspired by Keweenaw Peninsula," in Crain's Detroit Business. After graduating from Michigan Tech, Thompson joined the family business Shaggy's Copper Country Skis in Boyne City, Michigan. Thompson is currently president of the company. Several of the company's skis are named after locations in the Copper County including Ahmeek, Hubbell, Brockway and Medora.

Meredith Ballard LeBeau visited the White House as a representative from Calumet Electronics, one of five industry leaders chosen to represent the Association Connecting Electronics Industries, also known as IPC. Ballard LeBeau holds a BS in Biomedical Engineering, an MS in Environmental Engineering, a graduate certificate in Sustainability, and a PhD in Environmental Engineering.
Michigan Tech alumni Shawn and Cathy Smalley were featured in the article "The Buck is Back," in NothernExpress.com. The Smalleys purchased and reopened the iconic Big Buck Brewery restaurant in Gaylord, Michigan. Shawn grew up in Plainwell, and Cathy is originally from Gaylord. They met as students at Michigan Tech (he has degrees in chemistry, chemical engineering, and mechanical engineering, and she in environmental engineering). Although neither of them has any experience in the craft beer or restaurant industries, home brewing was an early hobby for them.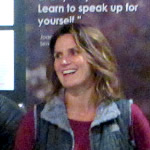 Michigan Tech alumna Kristen Mariuzza was featured in the article "Mining for opportunity," in the Marquette Mining Journal. The story covered a recent "Ladies Night" event at the Eagle Mine in Marquette County. Mariuzza is general manager of the mine. Mariuzza, an engineer by trade, worked at the Empire Mine in Palmer while earning a bachelor's degree in Environmental Engineering from Michigan Technological University.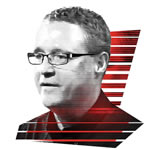 Michigan Tech alumnus Mike Raymond was recently listed at #28 "Automotive Power Person" of the year by Motor Trend Magazine. Raymond is the chief engineer of the Motor Trend 2019 Truck of the Year the RAM 1500. He received his BS in civil engineering from Michigan Tech in 1981. Raymond took a great, smooth-riding truck and made it better. Powertrains include obligatory V-6, V-8, and diesel, but the big news is the debut of the eTorque 48-volt mild-hybrid system.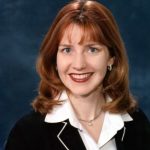 Julie Fream was conferred the rank of emerita by the Michigan Tech Board of Trustees. Fream earned her bachelors degree in chemical engineering from Michigan Tech before earning a MBA from Harvard Business School. She has had a distinguished career in the auto industry and is now the president and CEO of the Original Equipment Suppliers Association. During her eight years on the board, she served on the Leadership, Audit & Finance, Academic Affairs Committees, and was the vice chairwoman and chairwoman of the board, each for two years.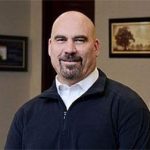 Terry Woychowski was was conferred the rank of emeritus by the Michigan Tech Board of Trustees. Woychowski earned his bachelor's in mechanical engineering from MTU before continuing on to a distinguished career with General Motors. He holds an Honorary Doctorate of Business Management from Indiana Wesleyan University and attended the Duke University's Global Executive Development Program after Michigan Tech. Woychowski served as the board chairman from 2016-18 and recently delivered the commencement address at Michigan Tech's midyear commencement.