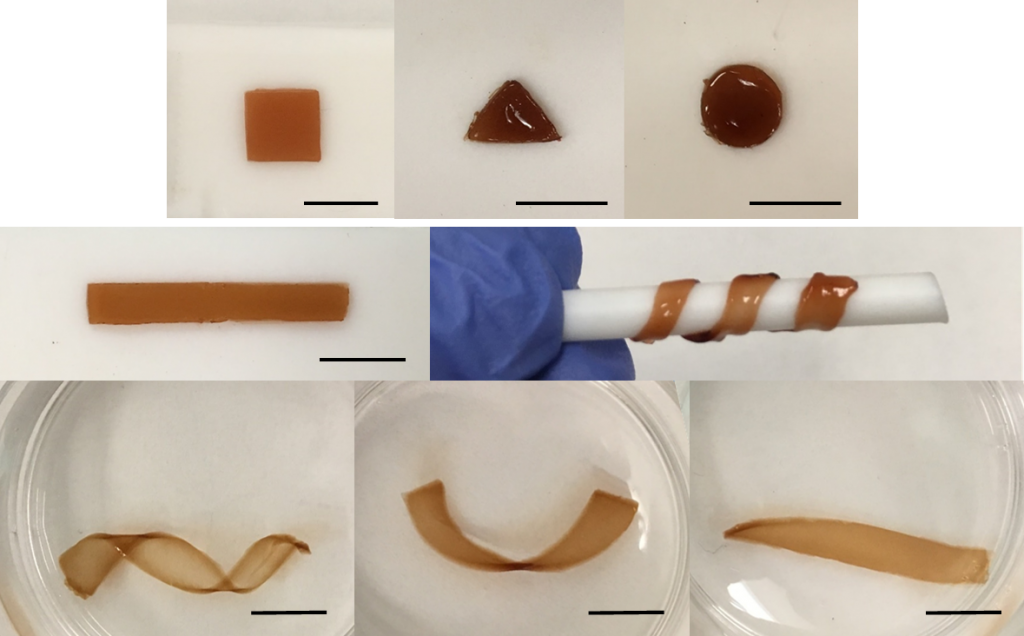 Bruce Lee, an associate professor of biomedical engineering at Michigan Tech, focuses on smart adhesives and biomaterials inspired by nature. More specifically, the natural glues made by mussels that anchor them to rocks, boats and docks. His past work on hydrogels and tissue adhesives led him to look more closely at what makes these adhesives work underwater—and how people could use them.
Lee's research team exploits the ability of Dopa, a unique
catechol-based amino acid 
found in mussel adhesive proteins. He currently has three active, federally funded research projects.
As a participant in the Office of Naval Research (ONR) Young Investigator Program, Lee delves into not only what makes mussels sticky but also how to reverse that adhesion with an electrical charge. The YIP grant is awarded to scientists and engineers with exceptional promise for producing creative, state-of-the-art research that appears likely to advance naval capabilities. "There is no smart adhesive out there that can perform underwater," he says. "The chemistry that we can incorporate into the adhesive, causing it to reversibly bond and de-bond, is quite new."
Fit-to-Shape Sealant
Lee is also designing an injectable sealant and bioadhesive, funded by the National Institutes of Health (NIH). Lee and his research team developed a moldable nanocomposite hydrogel. "This material initially exhibits the ability to be remolded and adhered to the convex contour of a tissue surface," says Lee. "With time, the hydrogel is fixed in its new shape and functions as a fit-to-shape sealant." Their hydrogel uses no cytotoxic crosslinking reagent, and needs no mixing tip for mixing precursor solutions. It also demonstrates burst pressure potentially suited for sealing renal vein and even intestinal anastomosis. "One very valuable quality of this synthetic glue is its versatility," adds Lee. "We can change the chemistry to make it as rigid or flexible as we need — while still maintaining its overall strength and durability."
Smart Antimicrobial Microparticles
Lee just received new funding from the Office of the Assistant Secretary of Defense for Health (OASDH) to design smart microparticles from mussel-derived catechol. "The particles are pathogenic and able to promote healing," Lee says. "Simply hydrating the microparticles in water causes them to generate hydrogen peroxide that can kill bacteria and inactivate viruses. This material can potentially function as a lightweight and portable disinfectant for a wide range of applications."