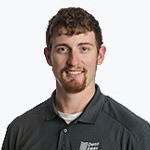 Owen-Ames-Kimball Co. (O-A-K), a construction company based in Grand Rapids, has added eight employees. Among them is alumnus Eric Dean. Dean is a licensed professional engineer with a bachelor's degree in civil engineering from Michigan Technological University. He has 10 years of experience in various roles, ranging from superintendent to estimator to project manager.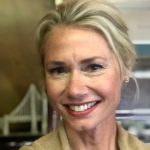 Civil engineering '94 alumna, Amy (Grisdale) Trahey, P.E. was recently honored as the ASCE of MI Outstanding Civil Engineer of the Year for 2019. Amy has had 25 years of bridge engineering experience and is the president and founder of Great Lakes Engineering Group. Amy's ongoing curiosity with bridges has taken her to different levels–above and underwater–to make sure that Michigan bridges are safe.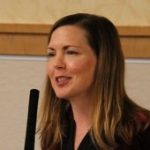 Alumna Denise M. Rizzo '14 made national news for earning for receiving SAE International's Rodica Baranescu Award for Technical and Leadership Excellence for her technical contributions to industry and her key leadership achievements. Dr. Rizzo received her PhD in Mechanical Engineering-Engineering Mechanics from Michigan Technological University in 2014. She currently holds the role of a Senior Research Mechanical Engineer for the Powertrain Modeling & Simulation Team at US Army CCDC Ground Vehicle Systems Center. She specializes in modeling, simulation and control of propulsion systems of ground vehicles.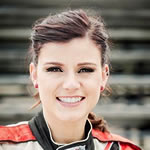 The last time Reagan May raced weekly on Thursday nights at Wisconsin International Raceway in Kaukauna she was a teenager bouncing around in a Wisconsin sport truck on the track's bumpy quarter-mile. That was in 2008. Fast forward to 2019. Now graduated from college (Michigan Tech) and working full time at Oshkosh Truck Corporation as a rotational engineer, May is putting good use to the mechanical engineering degree she earned up in snowy Houghton. May is also racing full time on Thursday nights in the late model class, wheeling a car owned by the Devine family and Mackville Motorsports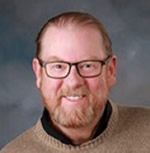 Marquis Who's Who, the world's premier publisher of biographical profiles, is proud to present Craig Allen Pollock with the Albert Nelson Marquis Lifetime Achievement Award for his work in the automotive and manufacturing industries. Earning a Bachelor of Science in mechanical engineering, summa cum laude, from Michigan Technological University in 1980, he soon after completed a Master of Business Administration, summa cum laude, at the University of Michigan in 1983. He is a registered professional engineer in Michigan.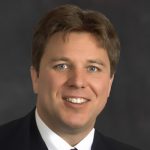 The Doe Run Company (Doe Run) is pleased to announce that John Uhrie, PE, Ph.D., QP, has joined the company as vice president – exploration, research and technical development. Dr. Uhrie earned a bachelor's degree in geological engineering from Michigan Technological University, a master's in geology from the University of Wyoming, and a doctorate in metallurgical engineering from Michigan Technological University.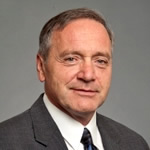 Wayne Bergstrom, Ph.D., P.E., D.GE, F.ASCE, has agreed to serve as the Chair of the Civil Engineering Program Criteria Task Committee at the University of the Pacific in Stockton, CA. His current role is as Assistant Chief Engineer with Bechtel Infrastructure and Power. Bergstrom received a BS in Civil Engineering at Michigan Tech in 1976.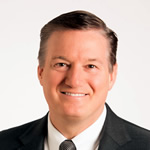 Henkel, the company behind well-known brands such as Loctite®, Dial®, Right Guard®, Schwarzkopf®, and Persil® has appointed Mike Olosky as its regional President in North America and Regional Head of Adhesive Technologies for North America and Latin America. Additionally, he will continue to serve in a global leadership role in the company's Adhesive Technologies business. Olosky graduated from Michigan Technological University with a Bachelor's in Mechanical Engineering in 1991. He also holds an MBA from Michigan State University's Eli Broad College of Business.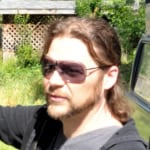 Brett Belan made news in Ashland, Oregon, for selling an electric solar-powered home-on-wheels that he and his wife, Kira, engineered. It sports a dozen 245-watt solar panels on two leaves that slide out sideways to capture the sun's energy, which goes into batteries that drive its electric motor for about 100 miles. With plug-in charging, it can travel up to 600 miles a day, says Brett. Belan is a mechanical engineering graduate of Michigan Tech and went on to work for Ford Motor Co. in Detroit and Jaguar in England.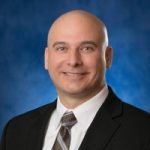 Tooling Tech Group (TTG), a leading provider of highly engineered tools and assembly equipment to a wide range of industries, has announced that it has hired Todd Wodzinski as the company's Chief Commercial Officer (CCO). Wodzinski will be responsible for leading the sales and marketing activities for the company including sales team management, market planning and business development. Prior to entering the private sector, Wodzinski was an operations officer in the United States Navy. He has a bachelor's degree in electrical engineering from Michigan Technological University and a master's in marketing and supply chain management from Michigan State University.