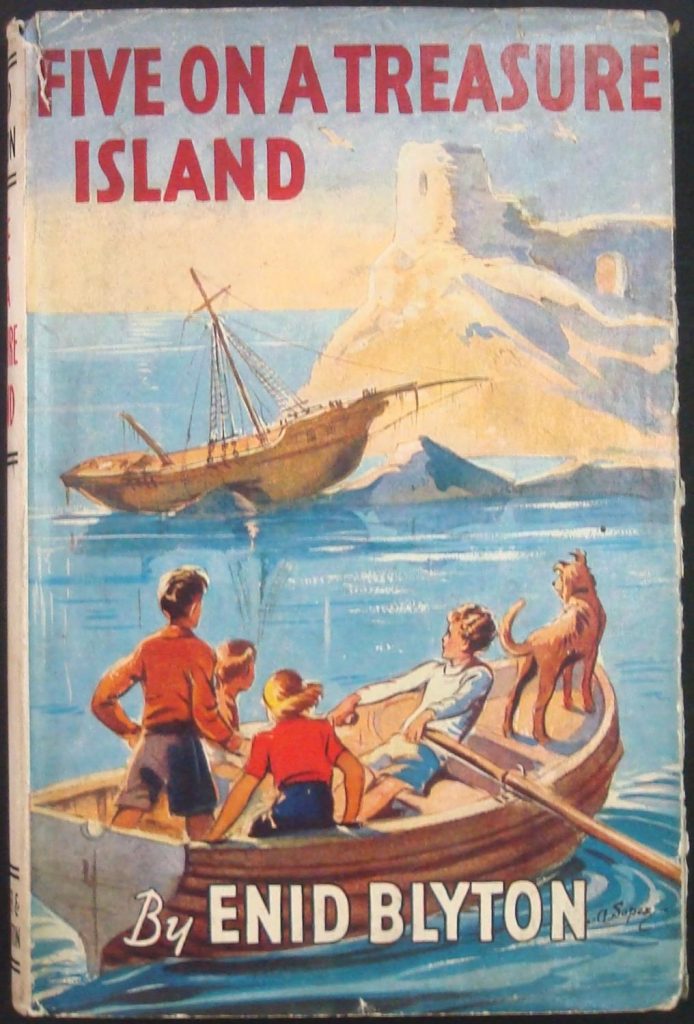 Integrity matters. 
I learned about integrity from my parents, and from my teachers. I do remember a young-age incident, around first or second grade. My older sister and I broke into a locked room in our rented house (Olinbury House in Sussex, England) which held a treasure of books that we wanted to read. We knew we should not enter that room. However, we could see through the keyhole more books, in the very same enchanting series we loved. This was around 1968. Books still ruled the day—and we were already spending 100 percent of our allowance on books to read. So that was the temptation, more books. 
In the scullery, we noticed a set of keys that we tried against this locked room. In the bathtub, while reading this book, as my mother could not tear me away from it, somehow the truth came out.  Later that evening, I was punished a multiple factor more than I would have been, because of not being truthful about where I had "found" the book. My poor older sister was punished even more than me, "as she should have known better." She was 9, and I was 7. 
I strongly remember another incident, in sixth grade. We were a set of students at different levels, all "learning" math (without actual instruction). I had fallen behind, and so I faked my homework, copying the answers from the back of the book. Mercifully, I was caught by the teacher, checking my work. I found this incident profoundly disturbing, and I remember feeling ashamed of myself. It was then, about age 11, that I fully realized it was my own decision what sort of integrity I would possess, across my life. In that moment, I believe, my character was set.
Fast forward. Throughout this past year, I've been in frequent correspondence with one of our engineering alumni. He lives in California and regularly sends me clippings from the LA Times concerning the admissions scandals at USC. While I do understand parents being concerned about their child's education, I do not understand how a parent would compromise not only their own, but also their child's integrity, out of a desire to have them be admitted to a university on a basis other than their own merit.
At Michigan Tech—of course, as you know—no one can earn a degree except through their own work. With this comes character. Along with character comes  confidence, courage, and conviction in the knowledge that with enough time and resources—you can do pretty much anything.
The picture below is from our Department of Mechanical Engineering's senior dinner, where soon-to-be-graduates make an obligation to themselves to uphold the standards of the engineering profession, known as The Order of The Engineer.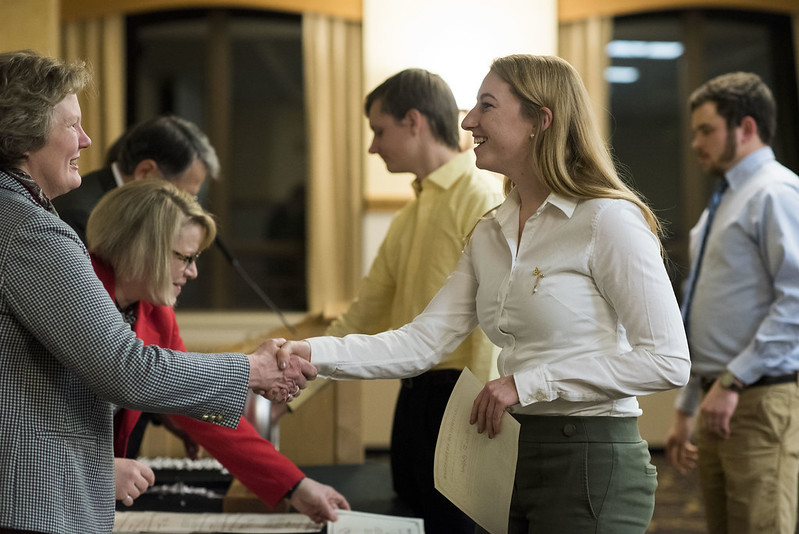 That evening, in my first year as Dean of Engineering at Michigan Tech, I participated as well:
"As an Engineer, I, Janet Callahan, pledge to practice integrity and fair dealing, tolerance and respect; and to uphold devotion to the standards and the dignity of my profession, conscious always that my skill carries with it the obligation to serve humanity by making the best use of the Earth's precious wealth. As an Engineer, I shall participate in none but honest enterprises. When needed, my skill and knowledge shall be given without reservation for the public good. In the performance of duty and in fidelity to my profession, I shall give my utmost."
Now, if you're interested in taking this oath (if you haven't already) and you want to know more, please let me know—Callahan@mtu.edu.
Janet Callahan, Dean
College of Engineering
Michigan Tech