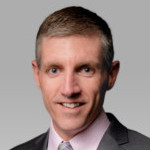 Michigan Tech alumnus Eric J. Charette was featured in the story "Grid modernization means adapting and evolving to meet the challenges of the future," in Power Grid International. Charette graduated from Michigan Tech with a BS in Electrical Engineering, with an emphasis in Power Systems. He serves as Executive Technical Manager of Business Development for Utilities with Hexagon.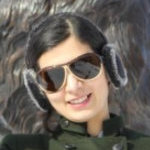 An article by Timothy Havens (CC) and Sakineh "Audrey" Yazdanparast ('19 PhD electrical engineering), "Linear Time Community Detection by a Novel Modularity Gain Acceleration in Label Propagation," has been accepted for publication in the journal IEEE Transactions on Big Data. The paper presents an efficient approach for detecting self-similar communities in weighted graphs, with applications in social network analysis, online commodity recommendation systems, user clustering, biology, communications network analysis, etc.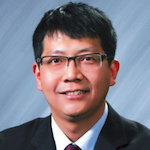 Michigan Tech alumnus HongWen Zhang will give a presentation at the International Electronics Manufacturing Initiative (iNEMI) Packaging Technology Integration Group (TIG) digital meeting on Wednesday. Zhang is R&D Manager of Alloy Group. The story was featured on I-Connect 007. Zhang has a bachelor's degree in metallurgical physical chemistry from Central South University of China, a master's degree in materials science and engineering from the Institute of Metal Research, Chinese Academy of Science, a master's degree in mechanical engineering, and a PhD in materials science and engineering from Michigan Tech.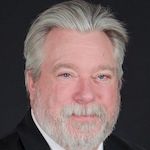 Michigan Tech alumnus Steve Thorburn is the recipient of the Fred Dixon Service in Education Award from the Audiovisual and Integrated Experience Association (AVIXA). The story was covered by AV Network. Thorburn had dual degrees in electrical engineering and technical theatre.
Michigan Tech alumnus Charles L. Marshall, BS electrical engineering, has been named vice president of Transmission Planning for ITC Holdings Corp. The story was covered in Yahoo Finance and Benzinga. With a longstanding career at ITC, Mr. Marshall's responsibilities have ranged from regulatory policy and stakeholder relations to project engineering and business unit planning.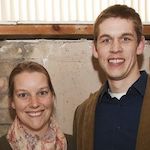 Michigan Tech Alumni Laura and Nate Gentry '05, were mentioned in the article "'Heal the Zeel' campaign rallies community support" in Rapid Growth. The couple owns Tripelroot Restaurant and Brewpub in Zeeland. They have created a menu of "Stay at Home" specials that incorporates ingredients grown by local suppliers. Nate has a BS in Mechanical Engineering and Laura has a BA in Liberal Arts.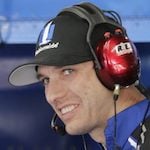 Greg Ives hasn't stepped foot on Michigan Tech's campus since receiving his bachelor's degree in December 2003. But during the coronavirus pandemic, Ives, a Hendrick Motorsports NASCAR Cup Series crew chief for Alex Bowman, suddenly found the time to think back on his days in Houghton. Auto racing is the science of engineering coupled with the art and skill of driving. Ives, who studied mechanical engineering at Tech, said he's been overseeing both elements of his Hendrick Motorsports team while working from home.