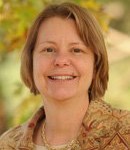 Jacqueline Huntoon, dean of the Graduate School, (Professor, Geological and Mining Engineering and Sciences) has been appointed to the board of the Michigan Science Teachers Association (MSTA). She will represent Region 12, which includes Houghton, Baraga, Gogebic, Keweenaw and Ontonagon Counties.
The MSTA works to support and provide leadership for improvement of science education across Michigan. The organization advocates at local, state and national levels to give science teachers a voice in determining the course of science education.
"I am pleased to be able to represent Region 12 and Michigan Tech as a member of the MSTA Board," said Dean Huntoon. "It has become increasingly clear over the years that there is a need for individuals involved with higher education to partner with and support teachers at pre-college levels."
Huntoon is recognized for her leadership of Mi-STAR (Michigan Science Teaching and Assessment Reform), a project funded by the Herbert H. and Grace A. Dow Foundation. "Mi-STAR is helping to make K-12–higher education partnerships a reality by developing new middle school curricula and new models for teacher professional development and pre-service education," she explained. "Michigan Tech is well-poised to become a leader in science education in the future because of our commitment to excellence in applied and basic research.
"I look forward to having the opportunity to share with and learn from others on the MSTA board who are committed to continually improving the quality of science education and student outcomes in Michigan," she went on to say.