Changes are always being made campus-wide; some so small they're hardly noticed, others are unavoidable, and not all of these changes happen through our Office of Continuous Improvement. We actually have a large number of Lean Implementation Leaders campus-wide who are focused on improving aspects of their department on a smaller level. However, there are some clear advantages to having a Kaizen with the support of our office.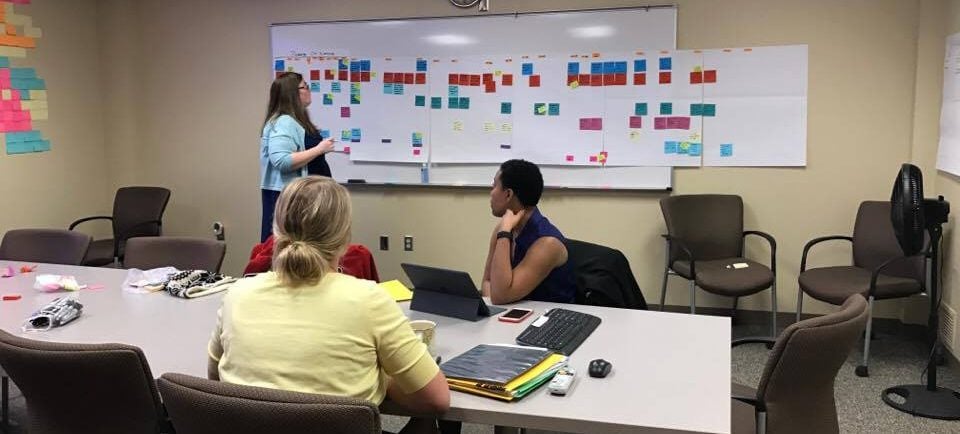 Each time we left the Kaizen having learned something new. We found creative ways to think and work functionally and efficiently, now everybody is less stressed.
With a Kaizen it is easy to bring in outside eyes, people who are not yet familiar with the process, these people are often a key part in identifying problems or waste and suggesting improvements for the process since they will inherently ask different questions and think about the issue from a different point of view. Depending on the department the "outside eyes" come from, they may come up with a completely new potential solution for the problems at hand, even if the team may think they have already considered all possible solutions.

The most helpful aspect of the Kaizen was being able to interact with our customers and hear feedback directly from them. We found a lot of them had similar issues and when talking about experiences the conversation would just continue as they all shared stories.
Kaizens also require multiple facilitators, these people are trained to identify wastes as well as to help guide the group to find answers for themselves. They bring along necessary tools and will also offer suggestions or just help keep the group on track. We have a large pool of facilitators from all different backgrounds and departments and they are all people who enjoy what they do and genuinely want to help make Michigan Tech a better place. One way to reach this goal is to keep improving the processes that we already have in place or continue creating new ones, and then adjusting and sustaining them.

You do not know what else is out there unless you embrace change and ask.
Kaizens also provide a platform for many people from different parts of the university to meet up together to focus on resolving specific issues. It also makes it easy to interact and get direct feedback and input from customers or co-workers. Kaizen teams are often made up of people close to the work as well, and it is a good opportunity to empower employees to make improvements in their own processes. The involved employees feel that buy-in and they invest more effort into improving their work as a result, and often find they enjoy their work more after. So next time you stumble upon some waste or find a process that could use improving, consider having a Kaizen, you will find you get more out of it than you may expect.