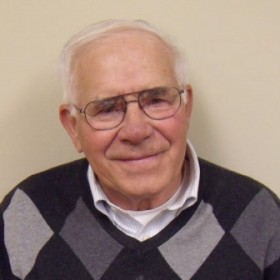 Physics Faculty Emeritus Don Daavettila fondly recalls the days of the nuclear engineering master's program at Michigan Tech. And the fact that nuclear power seems to be coming back in vogue after nearly fifty years doesn't surprise him.
"Nuclear is the way to go," says the former chemistry and physics professor. "It's a solid 20 percent of where we get our power today."
Read more at TechAlum Newsletter, by Don Daavettila.
Professor Daavettila
Physics alumni Kim Bylund (Warner), Ken Kok, and Marty Vonk share experiences with Professor Daavettila in From the Email Bag.