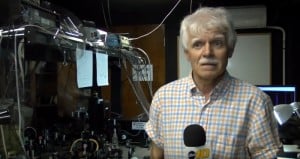 Local students will soon see big improvements in the physics department
Elizabeth and Richard Henes see great potential in Michigan Tech's physics department. Five years ago, a Tech professor impressed them by using a mouse trap to demonstrate quantum mechanics.
"There are only certain states, like energy [or] velocity which are allowed for the molecule. A mouse trap has only 2 states. One when the spring is loose and one when it is, how do you call it, set. Mr. Henes said thank you for the lecture and handed us a check for seven hundred thousand dollars," said Jacek Borysow, a Physics Professor at the University.
Read more and watch the video at ABC 10 UP, by Amanda L'Esperence.