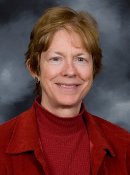 Archaeologist Susan Martin to speak on prehistory copper mining June 9
Keweenaw Unitarian Universalist Fellowship (KUUF) will continue the monthly forum series on mining in the UP with a presentation by Susan Martin, Michigan Tech University professor emerita of archaeology, at 10:30 a.m. Sunday, June 9, 2013.
Martin will speak on prehistory copper mining in this region. The early Native Americans lived primarily by fishing, gathering and hunting. They had great knowledge of the physical properties of materials they used.
Read more at Keweenaw Now.