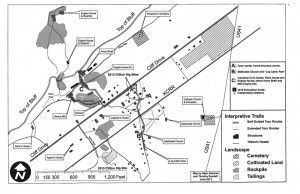 We toured the latest dig of the social sciences department's industrial archeology program at the Cliff Mine recently.
They continued to work on the town of Clifton, across the road from the main industrial site.
We started out at what they think was an old slaughterhouse, complete with animal bones, as MS student Rob Anthony filled in the details for us.
Read more at TechAlum Newsletter, by Dennis Walikainen.