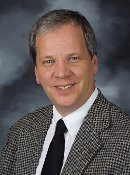 Carl Blair, PhD
Carl Blair joins the Department of Social Sciences as a lecturer. He earned his PhD and MA in Ancient Studies from the University of Minnesota and his BA in History and Biology from St. Olaf College in Minnesota.
Blair has been a lecturer at the University of Wisconsin, coordinator of Study Abroad at Michigan Tech, as well as a visiting assistant professor. He is an archeologist with a wide range of interests, particularly the rise of social complexity in pre-industrial societies. He has designed and led an undergraduate study abroad program in Cumbria, England, for Michigan Tech.
He has been team leader for Commonwealth Cultural Resources, surveying the historic and prehistoric remains on National Forest lands in both northern Wisconsin and Michigan. Blair is principal investigator for SMELT, an archaeological research project where both experimentation and field work is used to explore early, large-scale European iron-smelting industries.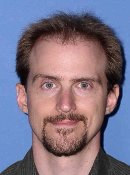 Ryan Cook, PhD
Ryan Cook is a lecturer in the Department of Social Sciences. He most recently taught at Saint Xavier University in Chicago.
Cook earned his PhD and MA in Sociocultural Anthropology from the University of Chicago and his BA in Cultural Anthropology from St. Cloud State University.
Cook has authored more than 15 publications on religion, UFOs and culture. He received the Overseas Dissertation Research Grant in 2002 from the University of Chicago.