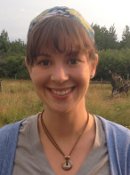 Green Lecture: Technology, Nature & Society: Seeing the Social in the Materials of Everyday Life
By Dr. Chelsea Schelly, Assistant Professor, MTU Dept. of Social Sciences
Date & Time: Wednesday, December 11, 7:00—8:30 pm
Location: G002, Hesterberg Hall, Forestry Building, Michigan Tech
Cost: FREE Enjoy coffee & tea! (Participants are encouraged to bring cookies!)
The technologies that we use in our everyday life – from electricity and transportation technologies, to cell phones and computers, to foods – impact the environment and the ways we relate to one another and to our communities.
Read more at the College of Engineering Blog.
Lecture to address technologies' impacts on everyday life TONIGHT, Dec. 11, at Michigan Tech
Her talk is sponsored by the Lake Superior Stewardship Initiative, Michigan Tech's Department of Social Sciences, the Michigan Tech Center for Water and Society, the Keweenaw Unitarian Universalist Fellowship and the Keweenaw Land Trust.
Read more at Keweenaw Now.