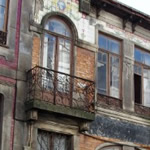 'Urban explorers' indulge a fascination for abandoned buildings
Even those who break in to derelict buildings "for generally benign purposes" can hurt efforts to preserve the properties if communities fear vandalism and dropping property values, said Timothy James Scarlett, associate professor and director of graduate studies in Industrial Heritage and Archaeology at Michigan Technological University.
"The local cops don't know if the people breaking into a building are planning to 'discover' it or undertake illicit or dangerous activities there," Scarlett said. "That practice of breaking in and visiting places exacerbates the fear in local communities."
Read more at CNN Travel, by Jareen Imam.