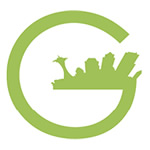 Fourth Annual Global City Photo Competition
It's time for the fourth Annual Global City Photo Competition. Deadline for submissions is Monday, March 3. Submit your photos to globalcitymtu@gmail.com .
The categories are people, landscapes, sustainability and "glocal" (meaning anything that is a local image or an image of Michigan Tech-related activities).
Read more at Tech Today.
Associate Professor Audrey Mayer is one of the faculty advisors of the student organization Global City, which is dedicated to addressing critical, global issues, especially those that most directly impact developing countries.