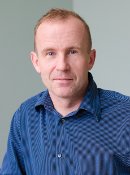 Assistant Professor Adam Wellstead has written an article on "Comparing Sub-National Policy Workers in Canada and the Czech Republic: Who are they, what they do, and why it matters?"  The article, written with co-authors Arnošt Veselý (Charles University in Prague) and Bryan Evans (Ryerson University, Toronto), appears in Policy and Society 33.2 (2014): 103–115.
From the abstract:
This article compares profiles and policy-related activities of policy workers in 13 Canadian provinces and territories with PWs in the Czech Republic regions. In the two countries the proportion of men and women is similar and PWs are equally highly educated. [However,] when compared with the Czech PWs, Canadian PWs tend to be older, more often having social science educational backgrounds, more frequently recruited from academia, stay in a single organization for a shorter period of time and anticipate staying in their current position for only a short time. Canadian PWs are much more involved in evidence-based work, especially in evaluation and policy research. They also deal more with policy analysis activities such as identification of policy issues and options. In contrast, Czech PWs are more engaged in consulting with the public and briefing managers and decision-makers.
Download a pdf copy of the article at ScienceDirect.