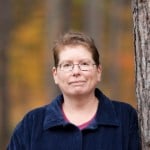 From Tech Today:
Researchers across the Americas look to forests for power, transportation, fuel and heat. This weekend and into next week, more than 80 researchers from Brazil, Argentina, Canada, Mexico, Uruguay and the US will meet in Houghton to research bioenergy. The work is part of the Partnerships for International Research and Education (PIRE) through the National Science Foundation.
Kathy Halvorsen (SFRES) is leading the research team meeting. She says bioenergy goes beyond just the biofuels discussion and finding alternative fuel for cars. "This a research team studying how we can help to slow climate change and ensure local energy security," she says. "We also look to minimize the negative impacts of energy choices and maximize benefits."
In the PIRE research team meeting, Halvorsen will help lead interdisciplinary discussions and research concerning the socio-economic impacts of different forest bioenergy sources. The results and groundwork, however, require the focused efforts of more than a hundred people.