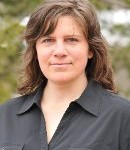 Audrey Mayer (SS/SFRES), was interviewed on Public Radio station KJZZ from Rio Salado College and Maricopa Community Colleges in Tempe, Arizona.
The story "Does the Endangered Species Act Benefit More Than Just Endangered Species?" by Mark Brodie aired Tuesday.
You can listen to the story here. Mayer's segment begins at the 4:49 mark.
From Tech Today.